The One Day Travel Course Recommended By A Kamakura Local – From to Hase Temple And Its Best Food
Since you are in Kamakura, do you not want to enjoy the "Kamakura Vibe." However, you do not know where to start. Have you ever thought of that before?
In this article, as one of the locals of Kamakura, I will introduce a one-day course with my recommendations filled with delicious but cheap food and a great view that makes you want to brag about it.
To Begin With Take The Bus To Hokokuji – The Holder Of Three Stars In Michelin Guide
9:30
After arriving at Kamakura Station East Gate, take the Keikyu Bus "No. 23" or "No. 24" and head to Hokokuji.
With the bus, it takes about 20 minutes from Kamakura to Hokokuji. The temple is known for its bamboo garden and received three stars from Michelin Guide as a "place to take your detour."
This is a tourist destination you should visit at least one time during your visit to Kamakura. The closest bus stop to get off is "Jomyoji (浄明寺)."
10:00 
After getting off the bus stop and walking for 2 minutes you will arrive at the temple gates of Hokokuji.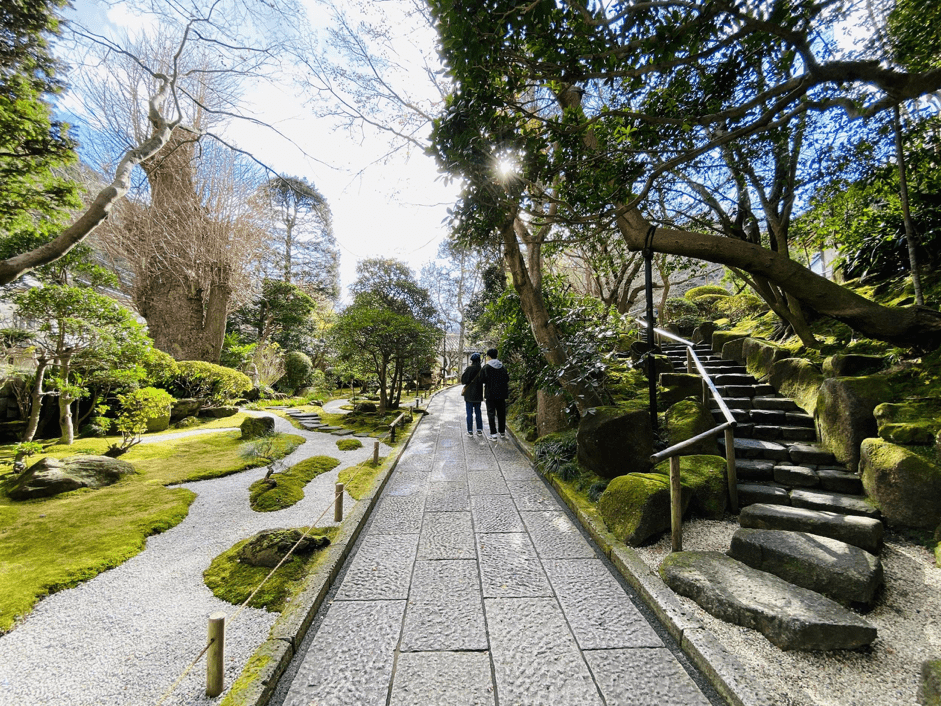 After going through the gates, you will witness the beautiful green moss cover unique to Hokokuji.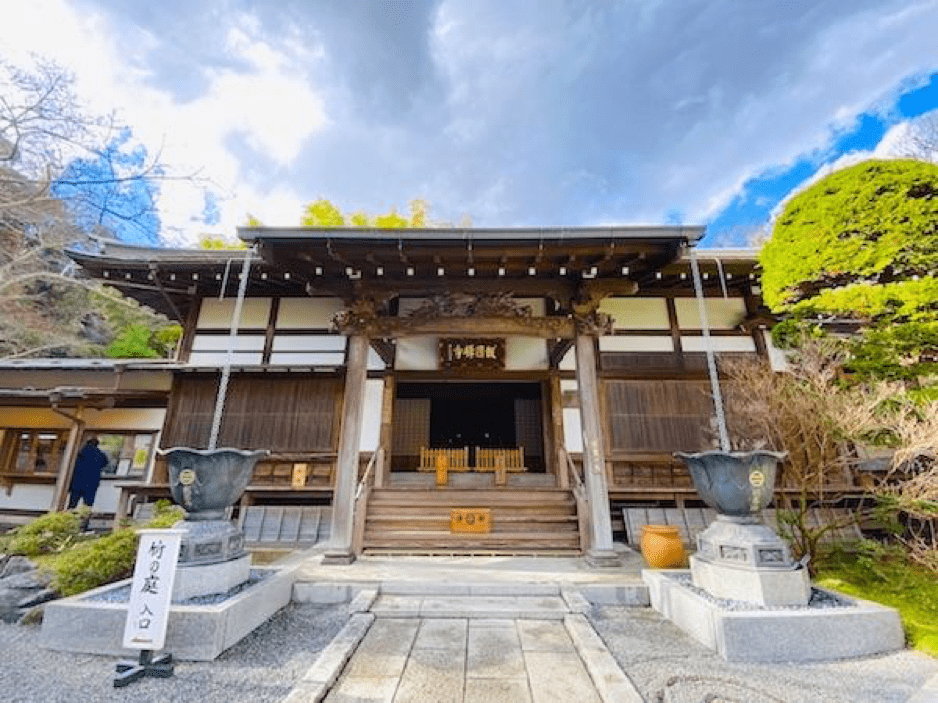 After walking for a while, you arrive at the main area.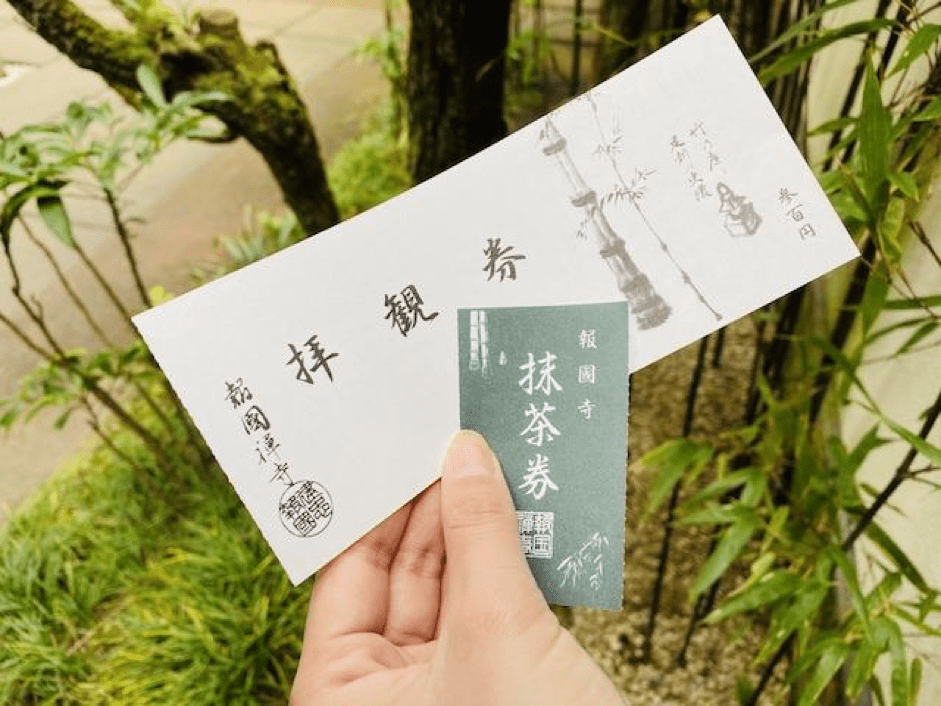 Hokokuji's highlights are more than the bamboo garden. Inside the bamboo garden, you can drink matcha. When purchasing an admission ticket, why not also get a matcha ticket?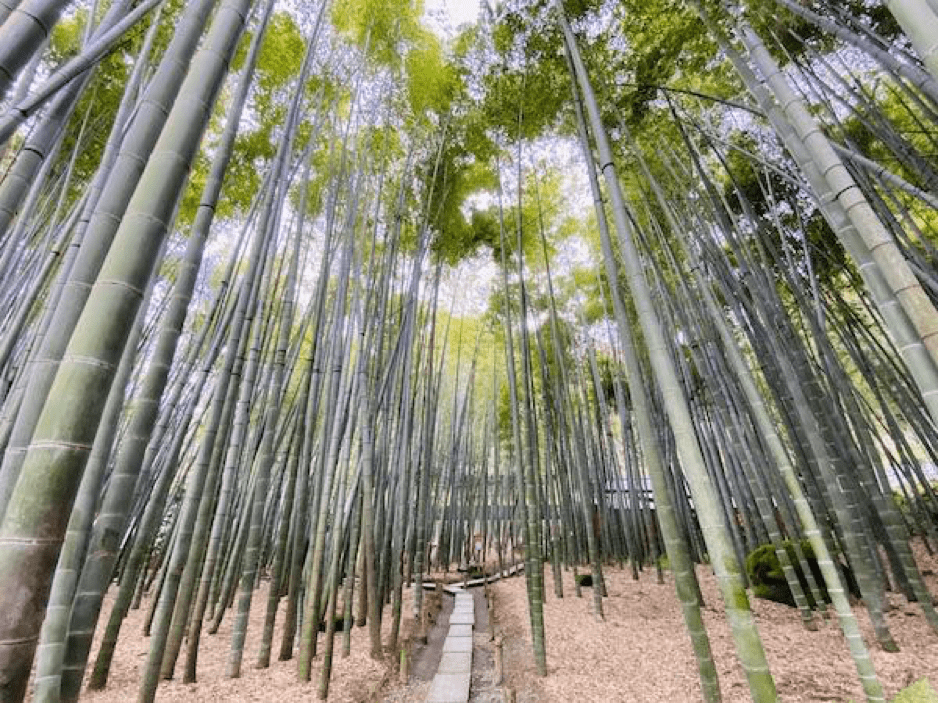 It is said that there are around 2000 bamboos at Hokokuji. The sunlight shining between each bamboo creates an illusionary scenery as if time has stopped. Here you can have an out-of-the-ordinary time.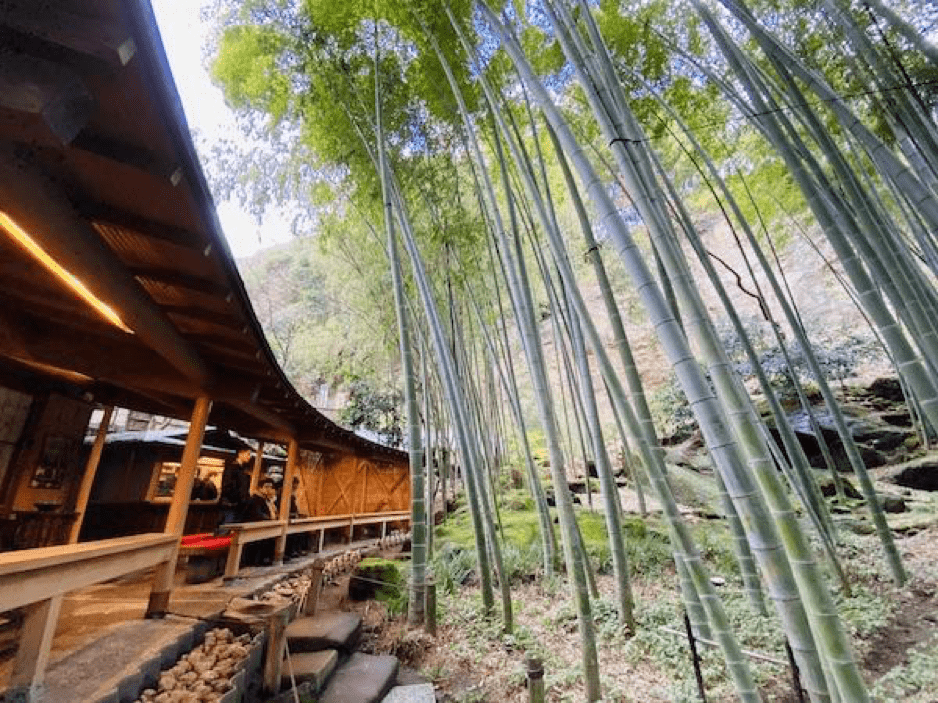 After exploring the bamboo area, let's have some matcha at the Kyuko-An.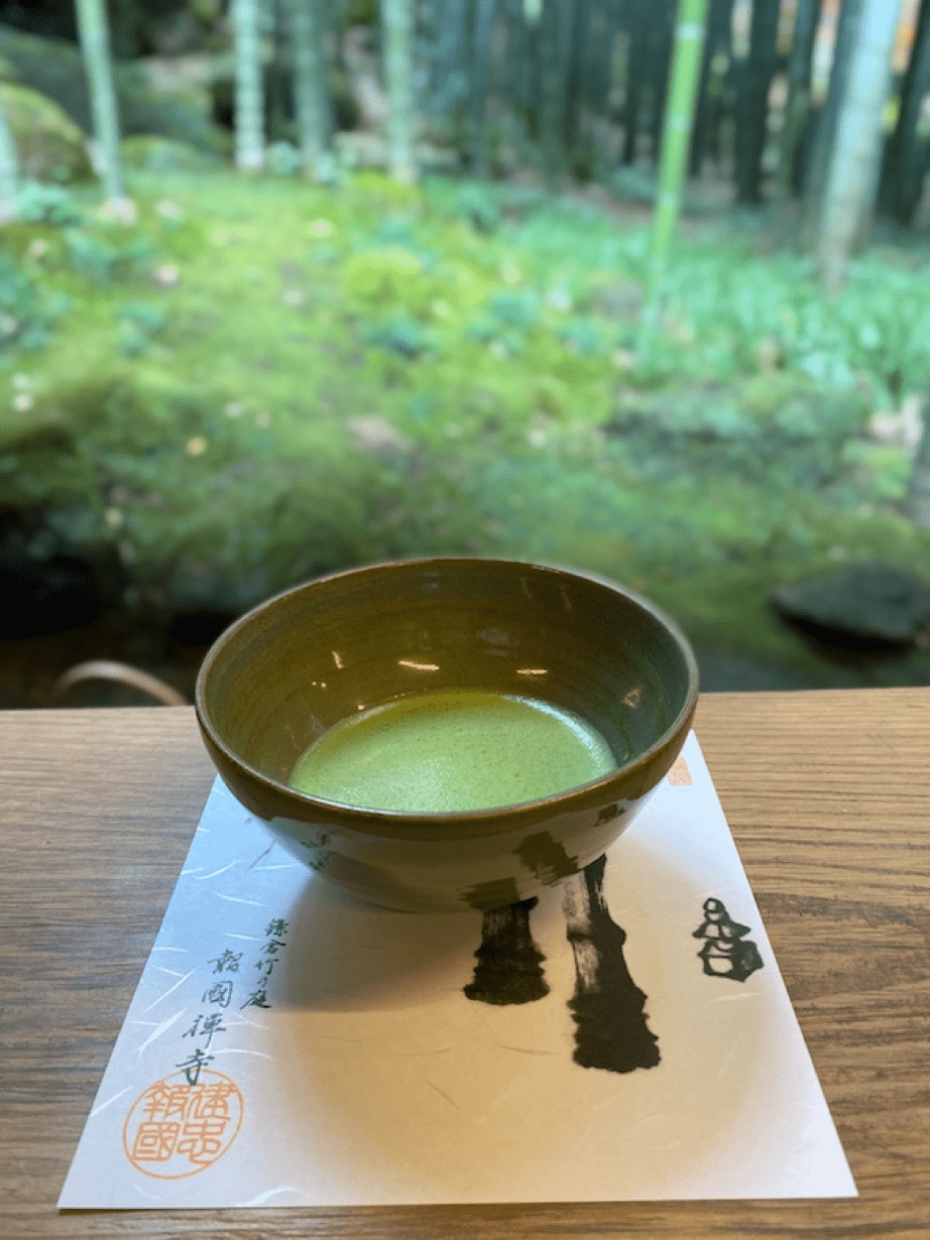 Having matcha with a bamboo scenery makes it more delicious.
Hokokuji
Address : 2 Chome-7-4 Jomyoji, Kamakura-shi, Kanagawa-ken 248-0003
Phone : 0467-22-0762
Admission Hours : 9:00~16:00(Matcha is open until 15:30)
Admission Fee: 300 Yen(900 Yen including the matcha option )
URL https://houkokuji.or.jp
The Best The Part of Kamakura Tour – Tsurugaoka Hachimangu
11:30
After leaving Hokokuji, we head back to the Jomyoji bus stop to ride the bus to Hachimangu stop and walk to Tsurugaoka Hachimangu.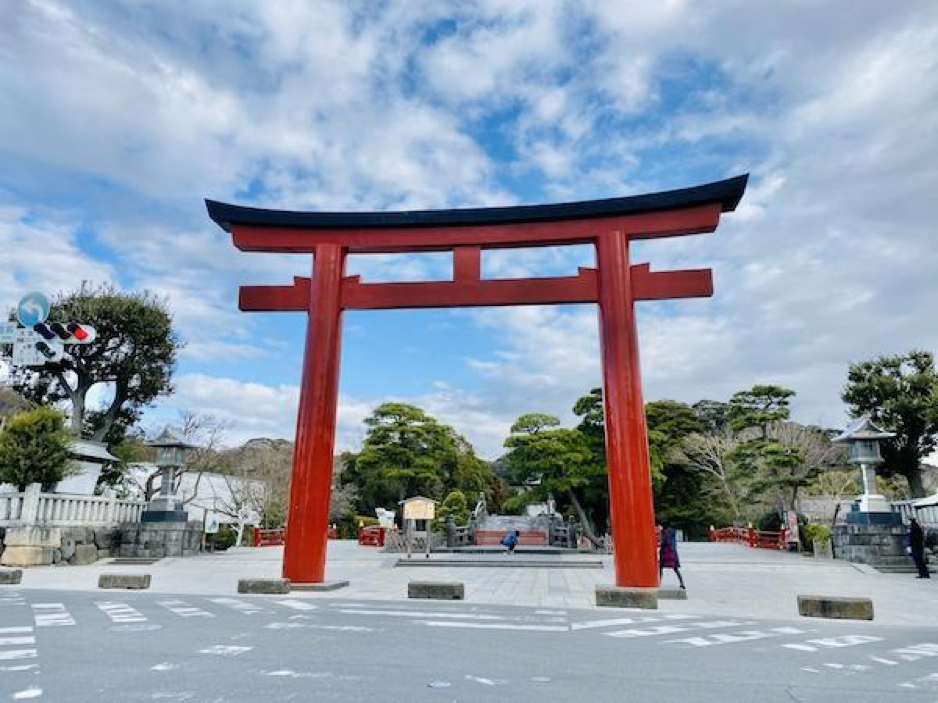 Lets go through the torii and discover what the inside has to offer.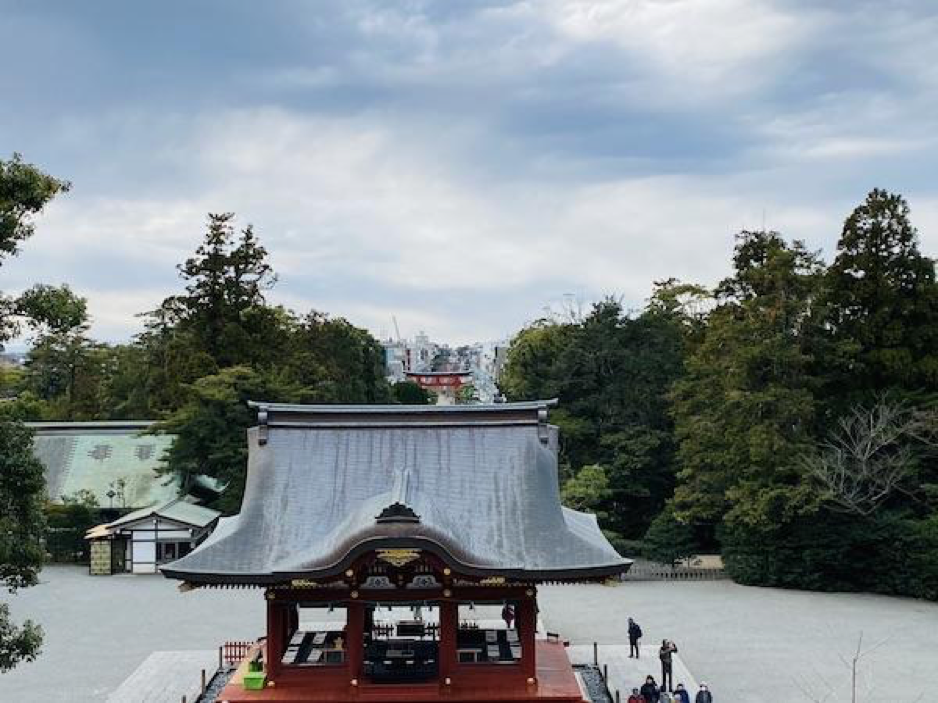 After climbing up the long stairs, you will have a great view of Yuigahama. This is an excellent picture taking stop.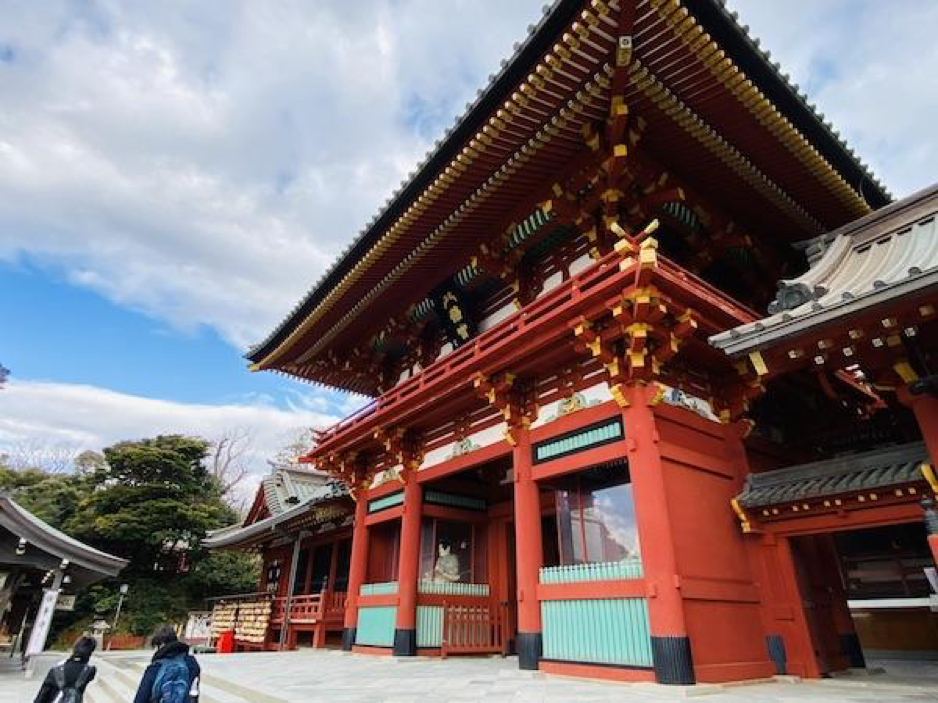 Tsurugaoka Hachimangu is an Edo period landmark as it was built during the 11th Edo Shogunate of the Shogun Tokugawa Family and is acknowledged as an Important Cultural Property by the country.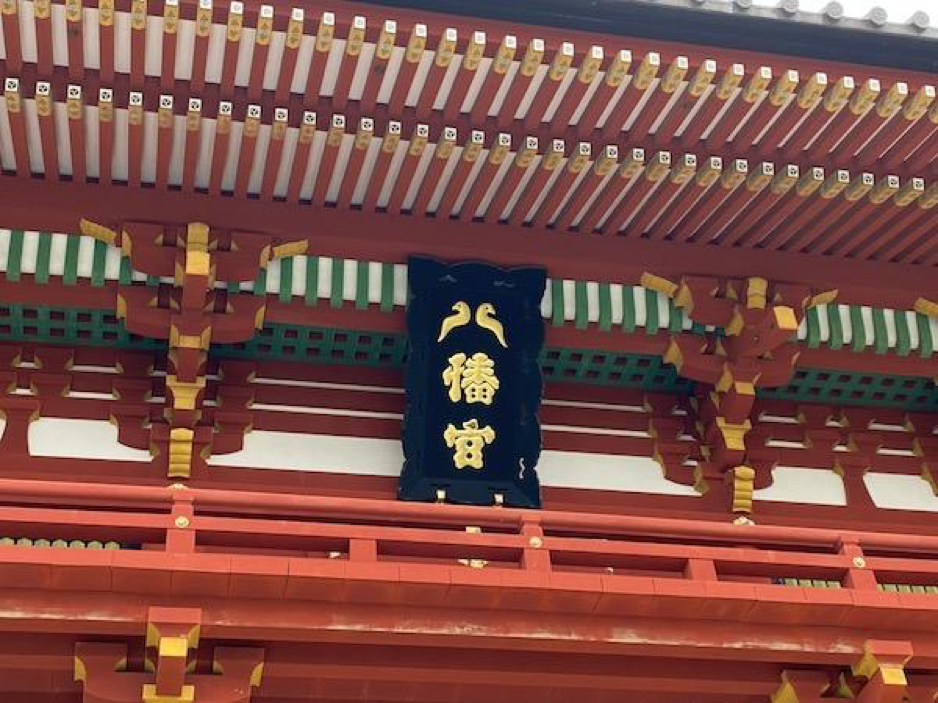 The tower gates with "Hachimangu" written are characterized with two pigeons creating the kanji character of "Hachi".
Pigeons are believed to be the servants to the god and one fun activity is to do pigeon fortune-telling. It should be noted that this has led to the creation of Hato Sable, Kamakura's most popular souvenir gift.
Across the year there are many events held at Tsurugaoka Hachimangu such that in April, Kamakura Festival's horseback archery is presented.
Tsurugaoka Hachimangu
Address: 2-1-31 Yukinoshita, Kamakura-shi, Kanagawa-ken 248-0005
Phone: 0467-22-0315
Admission Hour:/Oct.〜Mar.: 6:00〜21:00、April〜Sep. 5:00〜21:00(New Years Season is open for 24 hours)
Admission Fee: Free(Entering the Treasure Hall with have an admission fee)
URL: https://www.hachimangu.or.jp
Lunch at Dankazura Kosuzu. The Go To Are The Soba and Warabi Mochi!
12:00
After going around Tsurugaoka Hachimangu, let us have lunch at Dankazura Kosuzu. Located 3 minutes away from Tsurugaoka Hachimangu, this is a famous soba shop where there are lines before opening.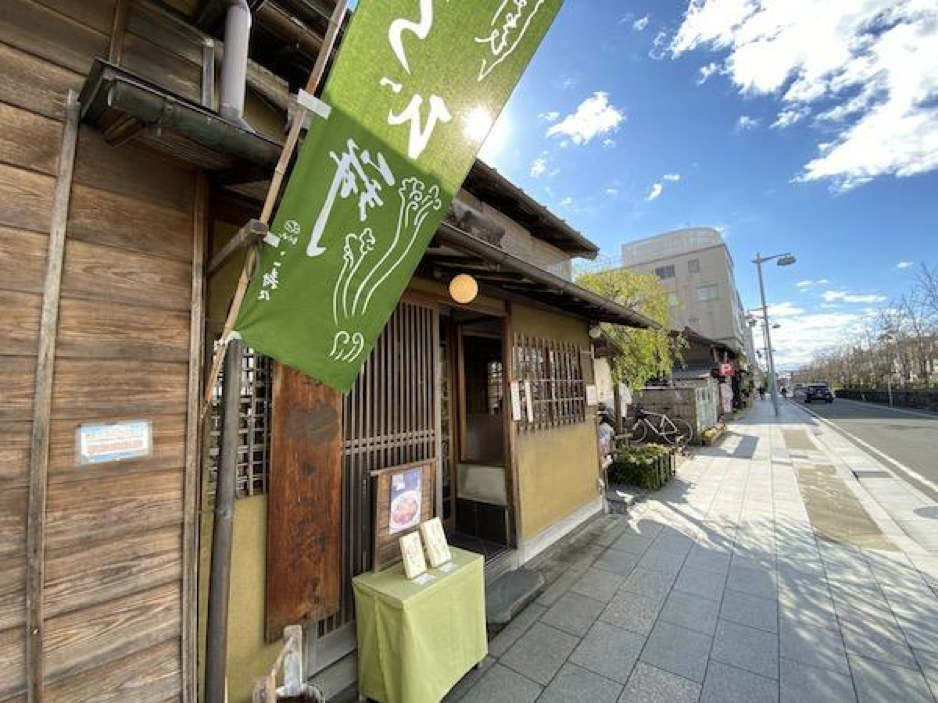 With the kind customer service and delicious soba, your body and soul is sure to be healed.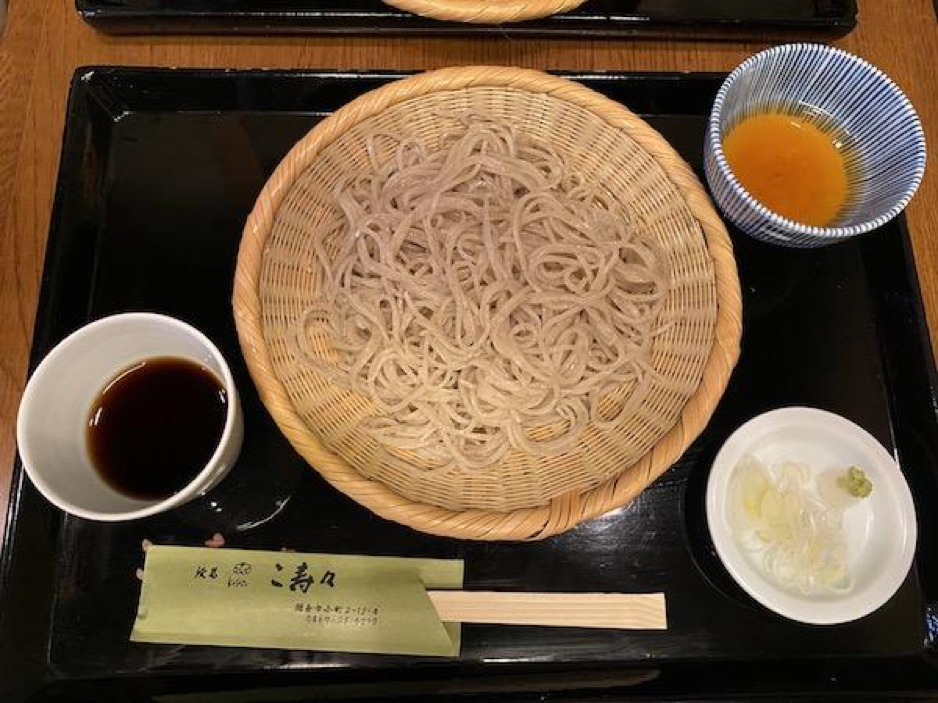 The soba is known for its chewiness. By adding hot water to the soba sauce, you can fully enjoy the meal to the end.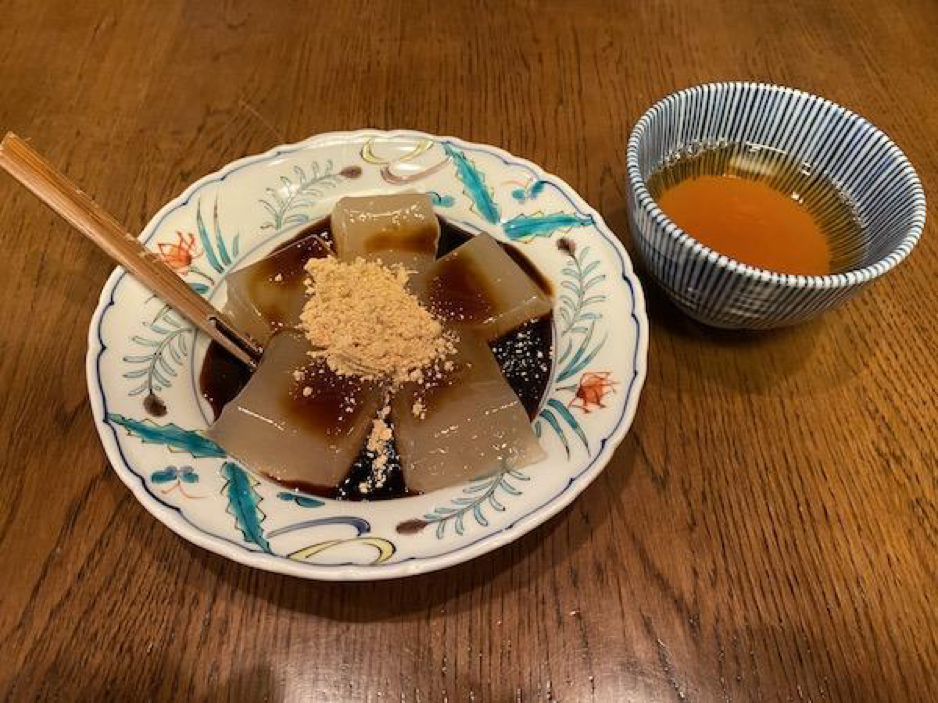 The warabi mochi is a great choice too. The chewiness is hard to beat. You can purchase them as an omiyage souvenir.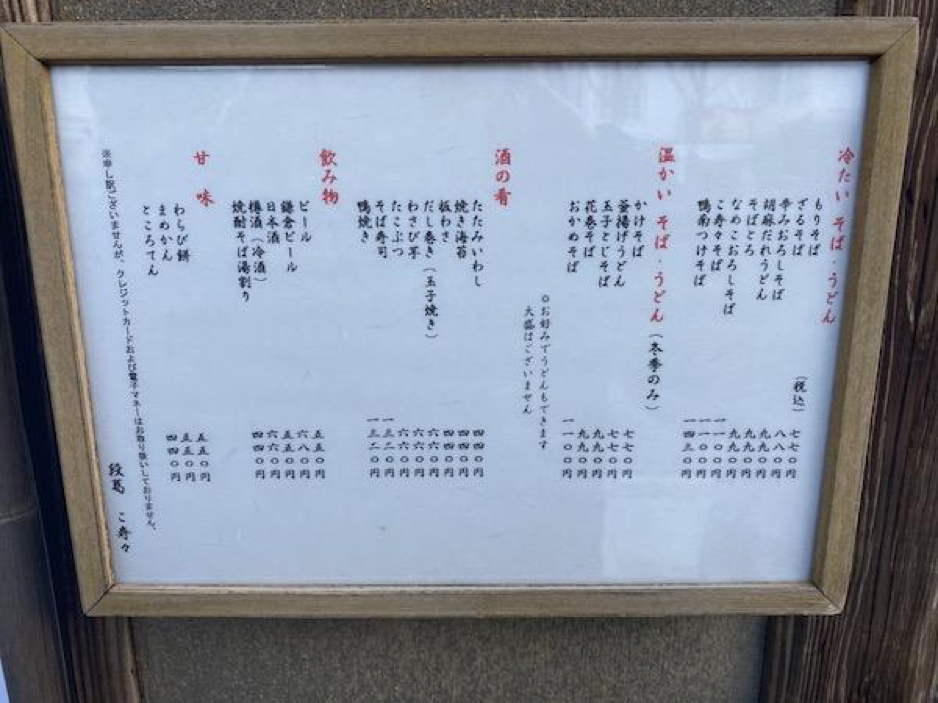 Store Information
Dankazura Kosuzu
Address: 2-13-4 Komachi, Kamakura-shi, Kanagawa-ken 248-0006
Phone Number 0467-25-6210
Hours Of Operation: 11:30~18:30
Closed: Monday
Head to Hase Station With Enoden, To "National Treasure Kamakura Great Buddha"
13:00
After having a delicious lunch, let us head to Kamakura Station and take the Enoden to Hase Station. After getting off the train, let us head to National Treasure, Great Buddha Statue. It will take a 10 minute walk on one road.
Along the road are different souvenir shops and food places to take a look at during your walk.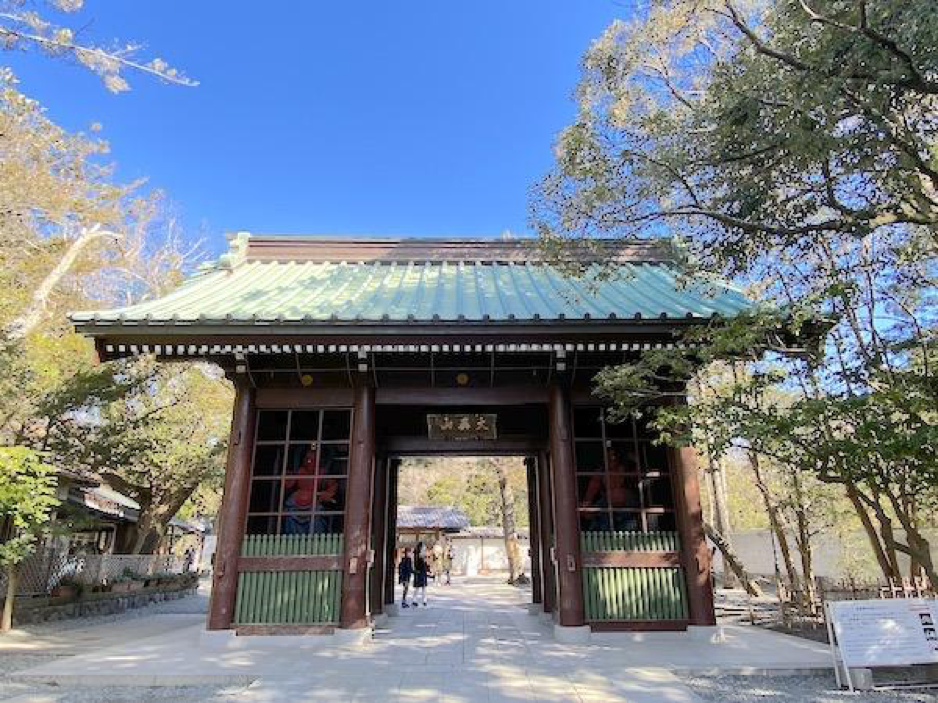 Passing the gate and paying a 300 yen admission fee, one can now meet the Great Buddha.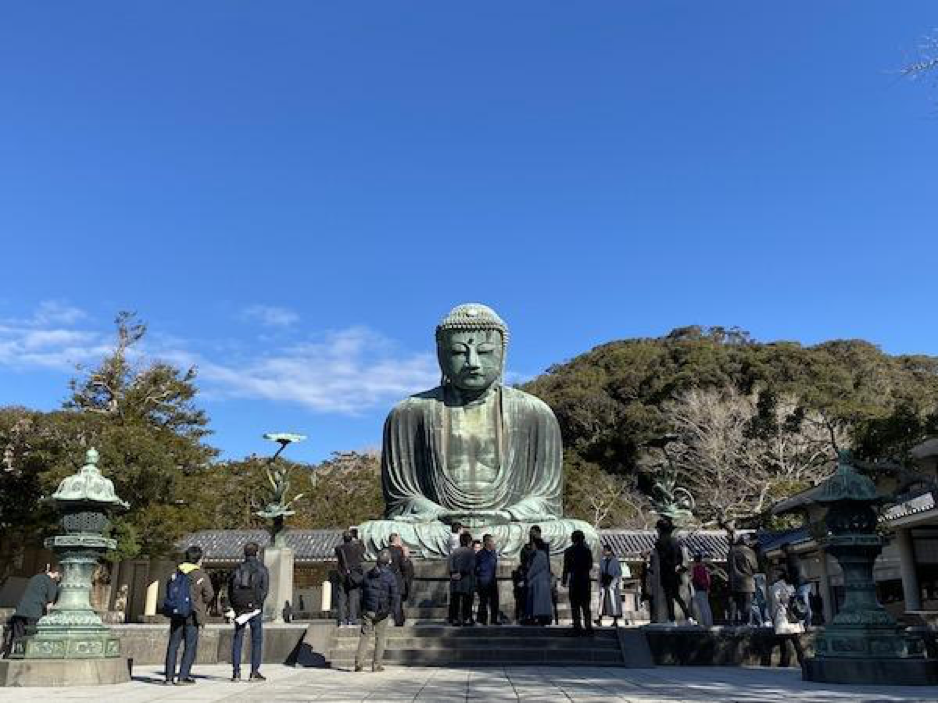 The statue is a national treasure that was built from 1252 (4th year of Kencho Era) and took ten plus years to complete. Along with the Great Buddha at Nara, it is widely known as one of the Three Great Buddha Statues of Japan. One theory is that the statue was built from a Chinese style. Hence why people frequently point out the relation with Nara's Great Buddha which was built in a similar manner.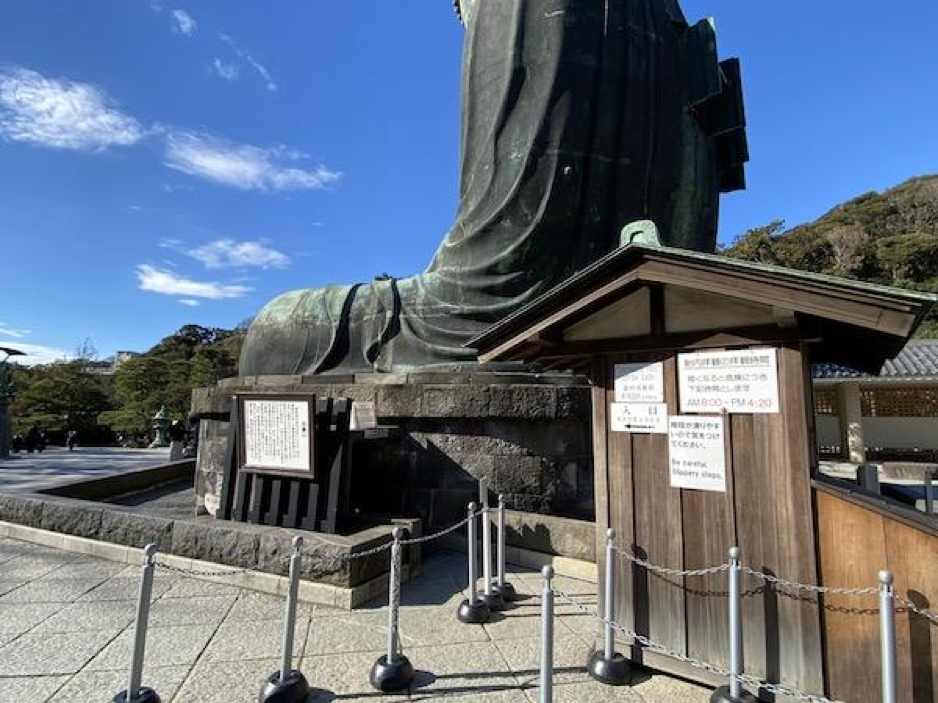 With an additional 20 yen, one can take a look at the inside of the statue.
Kotoku-In(Kamakura Great Buddha)
Address/4 Chome – 2-28 Hase, Kamakura-shi, Kanagawa-ken 248-0016
Phone Number/0467-22-0703
Admission Hour: April to September 8:00~17:30、October to March 8:00~17:00(Entrance closes 15 minutes before closing.)
Admission Fees: 300 Yen
URL: https://www.kotoku-in.jp
Walking From Great Buddha To "Hasedera (Hase Temple)" The Masterpiece Of 9m Bodhisattva Statue
14:00
After the statue, let us take a 10 minute walk to Hase Dera (Temple).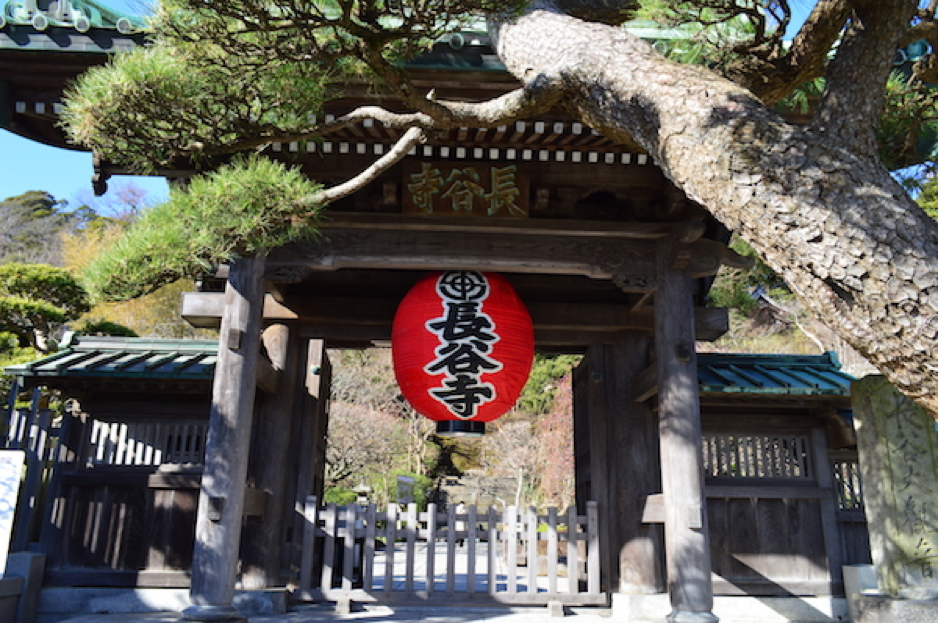 Hase Temple is one of the oldest temples in Kamakura and is believed to be build around the Nara Period. It is also called the "Flower Temple" as you can enjoy different seasonal flowers such as hydrangeas.
Since you are in Kamakura, you want to visit and see the Bodhisattva statue. Due to picture taking being prohibited, I cannot upload pictures for this article. This is known for being the tallest wooden Buddha carving in Japan (Height of 9.18 m). The statue is surrounded with an aura that makes people with that religion worship it.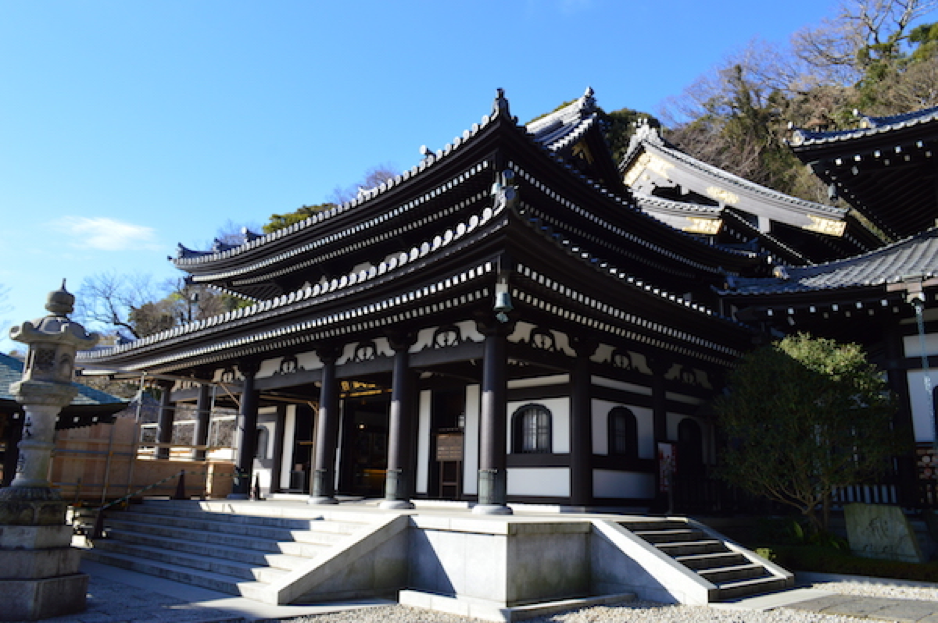 The majestic feeling from the white and black contrast is exclusive to Hase Temple.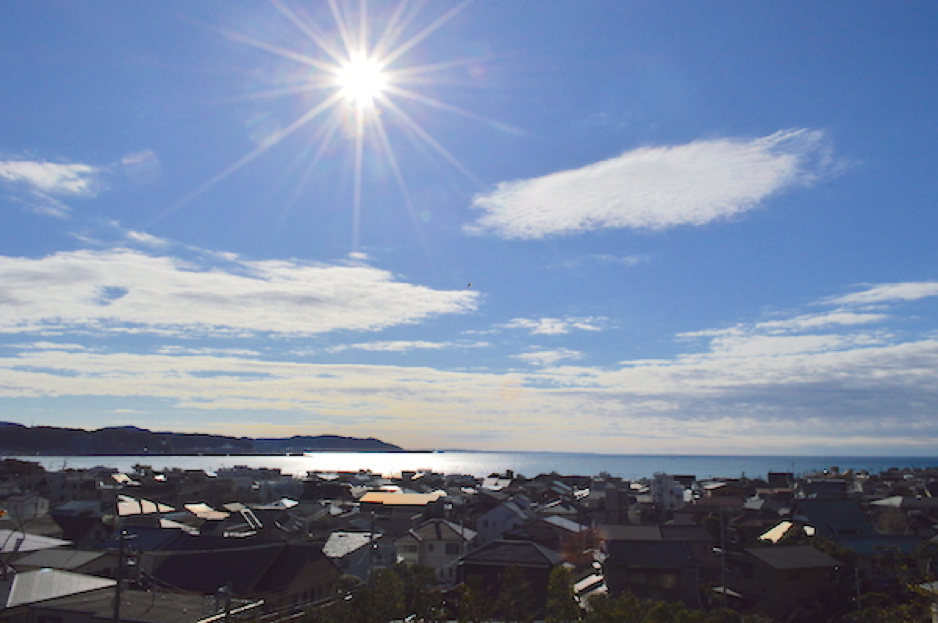 This is the best view at Kamakura to look down at Sagami Bay making it a great picture taking area.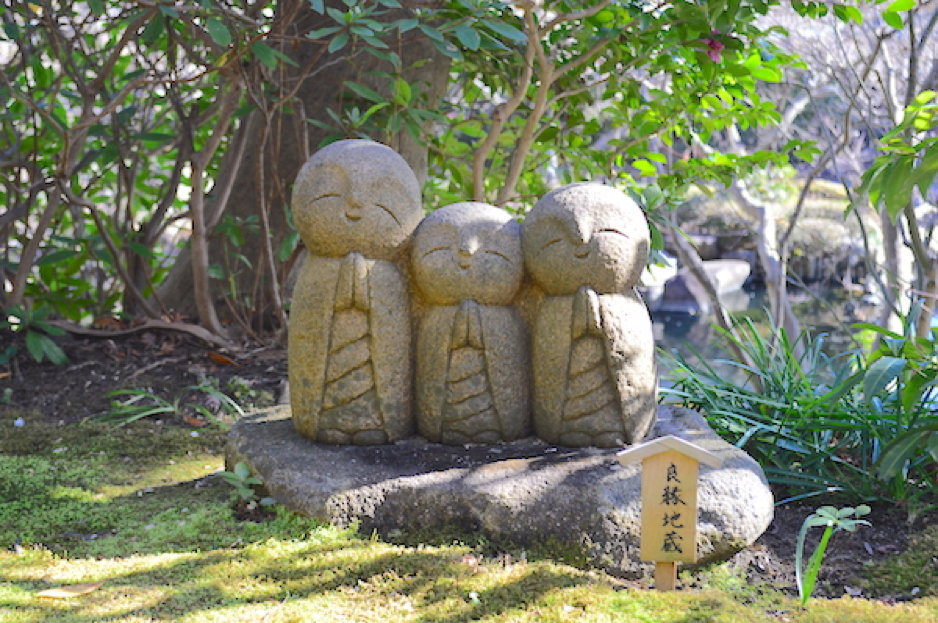 The other joy of Hase Temple is trying to find these cute statues known as, "Ryouenjizou".
Hase Temple
Address 3-11-2 Hase, Kamakura-shi, Kanagawa-ken 248-0016
Phone: 0467-22-6300
Admission Hours: Mar. to Sep. 8:00~17:00、Oct. to Feb 8:00~16:30
Admission Fees: 400 Yen
URL: https://www.hasedera.jp
A Shrine With The Enoden Passing By – Goryo Shrine – A Location Known For Its Filiming
14:45
After Hase Temple, let's head to Goryo Shrine, which is popular as a filiming spot for many tv dramas. It will take about 5 minutes from Hase Temple. The shrine itself is believed to be built in the second half of the Heian Period.
Compared to the Great Buddha, the amount of tourists at Hase Temple is lower. As a result it tends to be a "hole".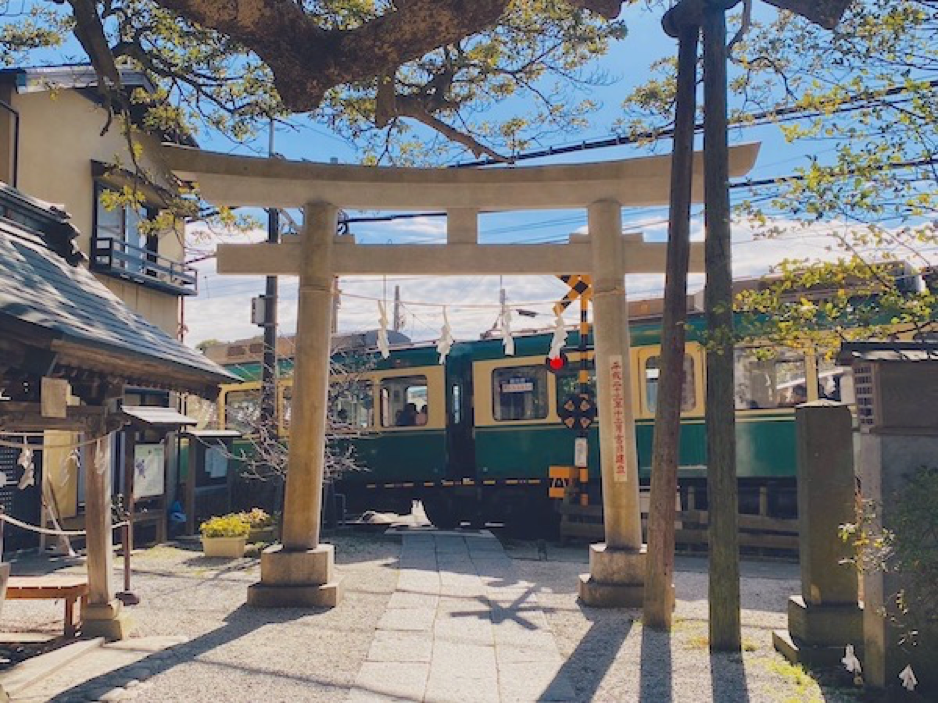 The visual of the Enoden passing by the temple gates makes Kamakura and a visual unique to Goryo Shrine. .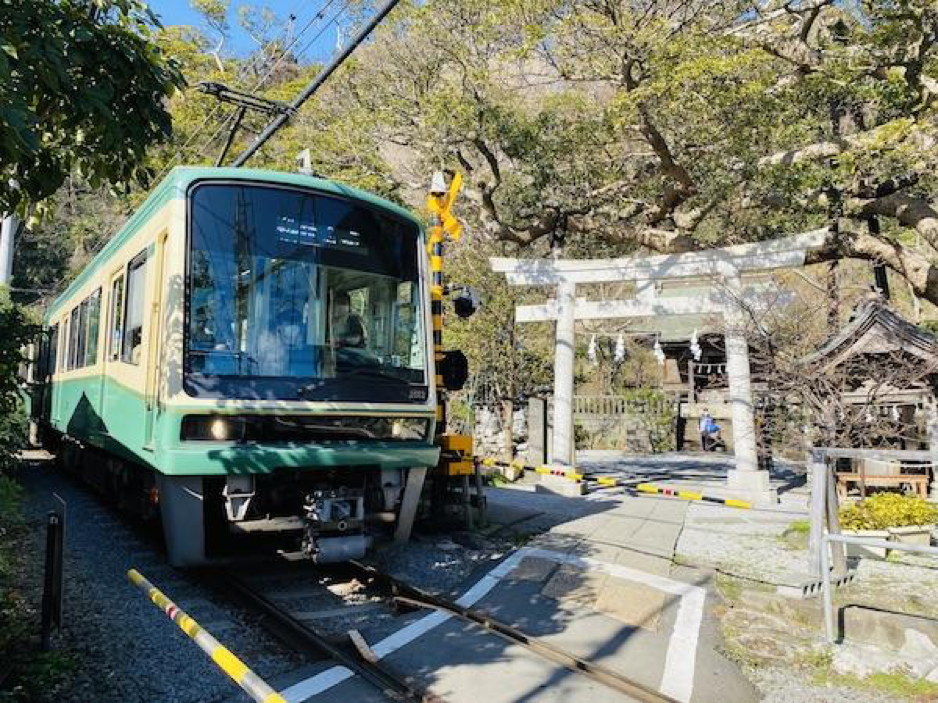 Goryo Shrine
Address: 4-9 Sakanoshita, Kamakura-shi, Kanagawa-ken 248-0021
Admission Fee: Free
A Little Break At Fashionable Sweets House at Mushinan
15:15
Let us head back to Hase Station and ride the Enoden to Wadatsuka Station.
Let us take a break at Mushinan, a sweet house close to Enoden.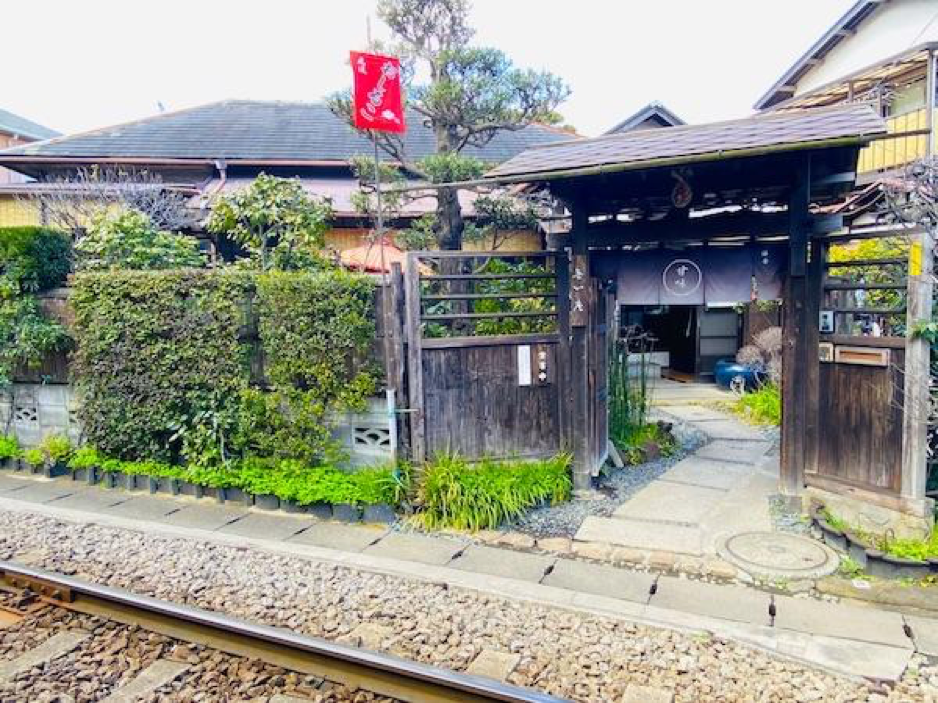 Mushinan is at an unusual place located by the rails of Enoden. As a result, you can see the Enoden from the inside.
The interior is where the charm of an old-style Japanese house can be found.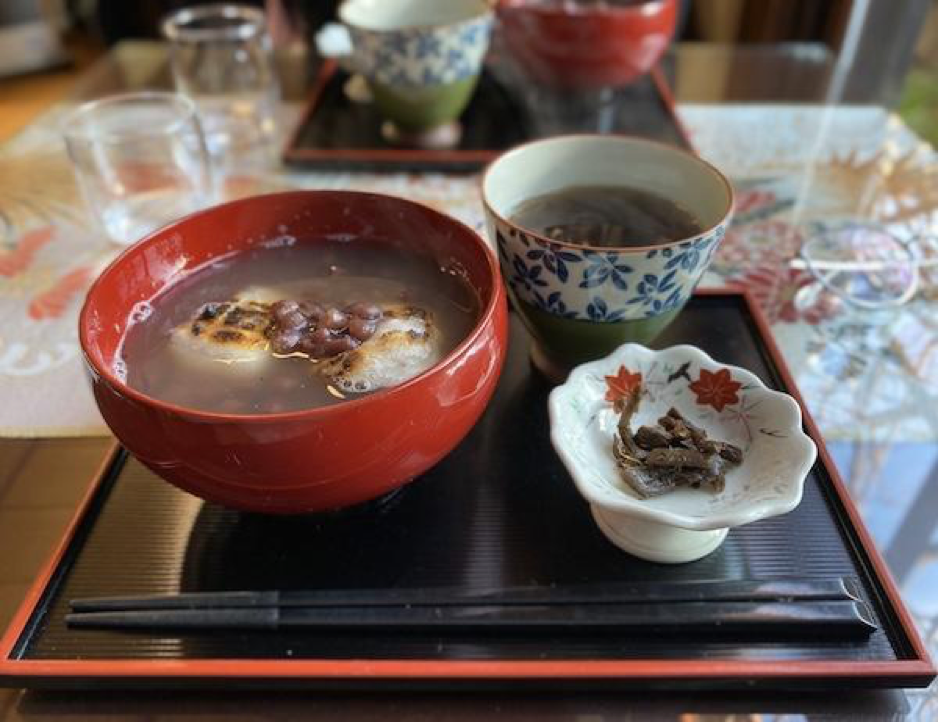 During winter, oshiruko is a go-to selection. Besides that, they also have anmitsu, ice cream, and a variety of selections within their menu.
Mushinan
Address: 3-2-13 Yuigahama, Kamakura-shi, Kanagawa-ken 248-0014
Phone Number: 0467-23-0850
Hours of Operations: 10:00~17:00
Closed: Every Thursdays
Back To Kamakura For Souvenir Shopping
16:00
To conclude the trip, let us visit Komachi Street. This is one of the significant places in Kamakura. I will introduce the different souvenirs special to Kamakura, perfect for gifts for family and friends.
Kamakura Tezukuriya (Kamakura Handmade Store)
This store sells items centered around Japanese-style small items.
As the name of the store implies, everything sold here is handmade and is unique to this store.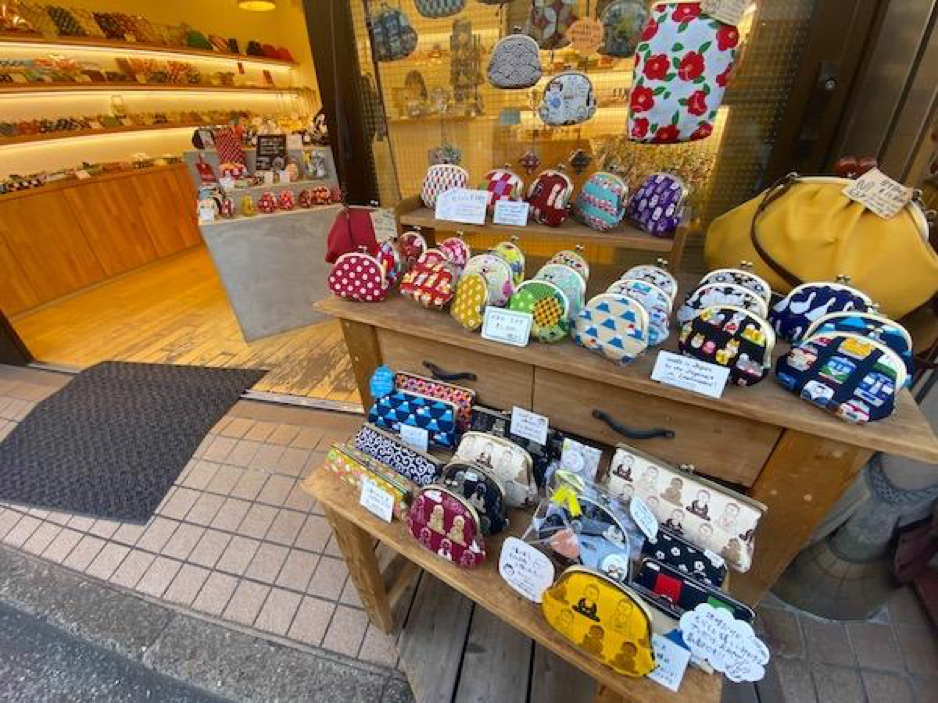 Just looking at the products makes your heart melt. Please take a look at the store.
Kamakura Tezukuriya
Address: B K-furatto 1-5-31 Yukinoshita, Kamakura-shi, Kanagawa-ken 248-0005
Phone Number: 0467-53-8104
URL: http://kamakuragamaguchi.blogspot.com
Kamakura Firu
Kamakura Firu is a store that sells a wide variety of items including hats, handkerchiefs, and small accessory cases. They also have over 300 kinds of hand towels, so please take your time to find your favorite design.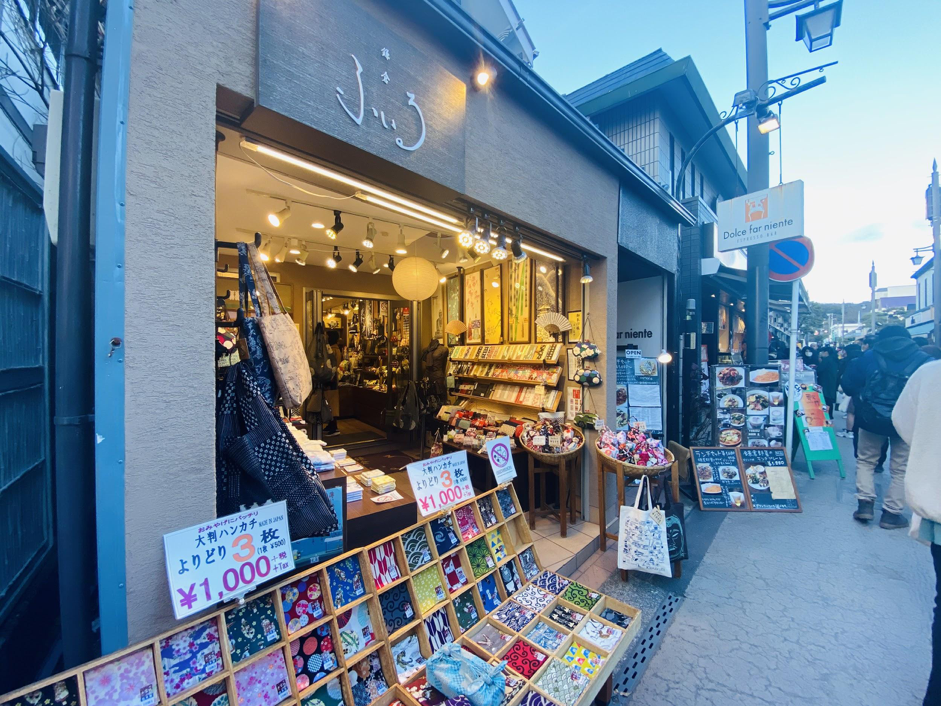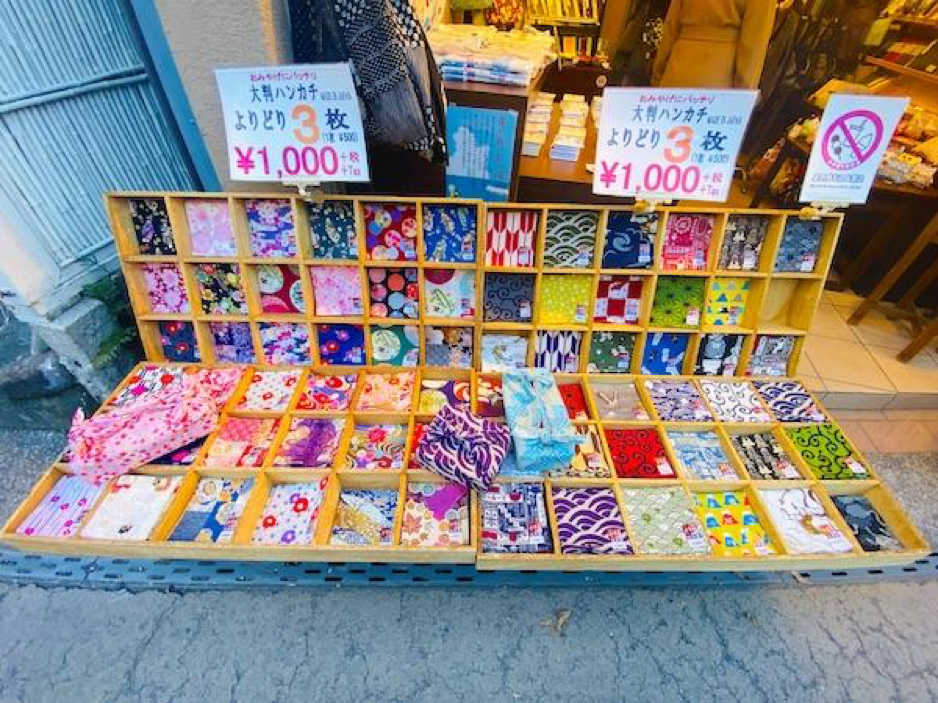 The prices are reasonable too.
Kamakura Firu
Address: 2-10-2 Komachi, Kamakura-shi, Kanagawa-ken 248-0006
Phone: 0467-22-7129
Hours: 10:00〜19:00
Closed Days: None
URL: https://www.shonan-sh.jp/shops/kamakurafeel/#shopBlogLinkl
Toshimaya
When one talks about Kamakura souvenir, most will think about "Hato Sable". The main store is located at Wakamiya Main Street area. This is a perfect souvenir for your Kamakura Trip.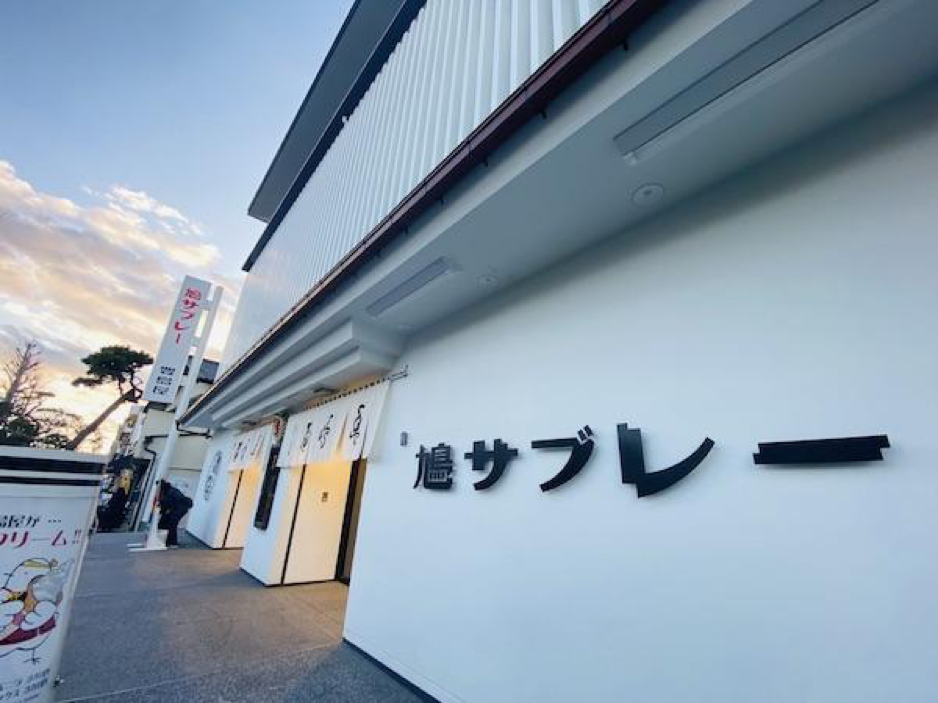 Kamakura Toshimaya
Address: 2-11-19 Komachi, Kamakura-shi, Kanagawa-ken 248-0006
Phone: 0467-25-0810
Hours Of Operations: 9:00~19:00
Closed on Wednesdays (Unless Stated Otherwise)
URL: https://www.hato.co.jp/index.html
In Conclusion: "I want to visit again" That Is Kamakura
Over 20 million people per year visit the old city, Kamakura. There are over 160 kinds of shrines and temples and countless restaurants and gift shops with many tourist landmarks to visit.
In this article, I covered the different spots from a Kamakura local perspective. Please enjoy your day with a Kamakura atmosphere by having an out of the ordinary experience.
Once you visit Kamakura you will want to visit again. I have also written other articles on Kamakura so feel free to use them as a reference.
writer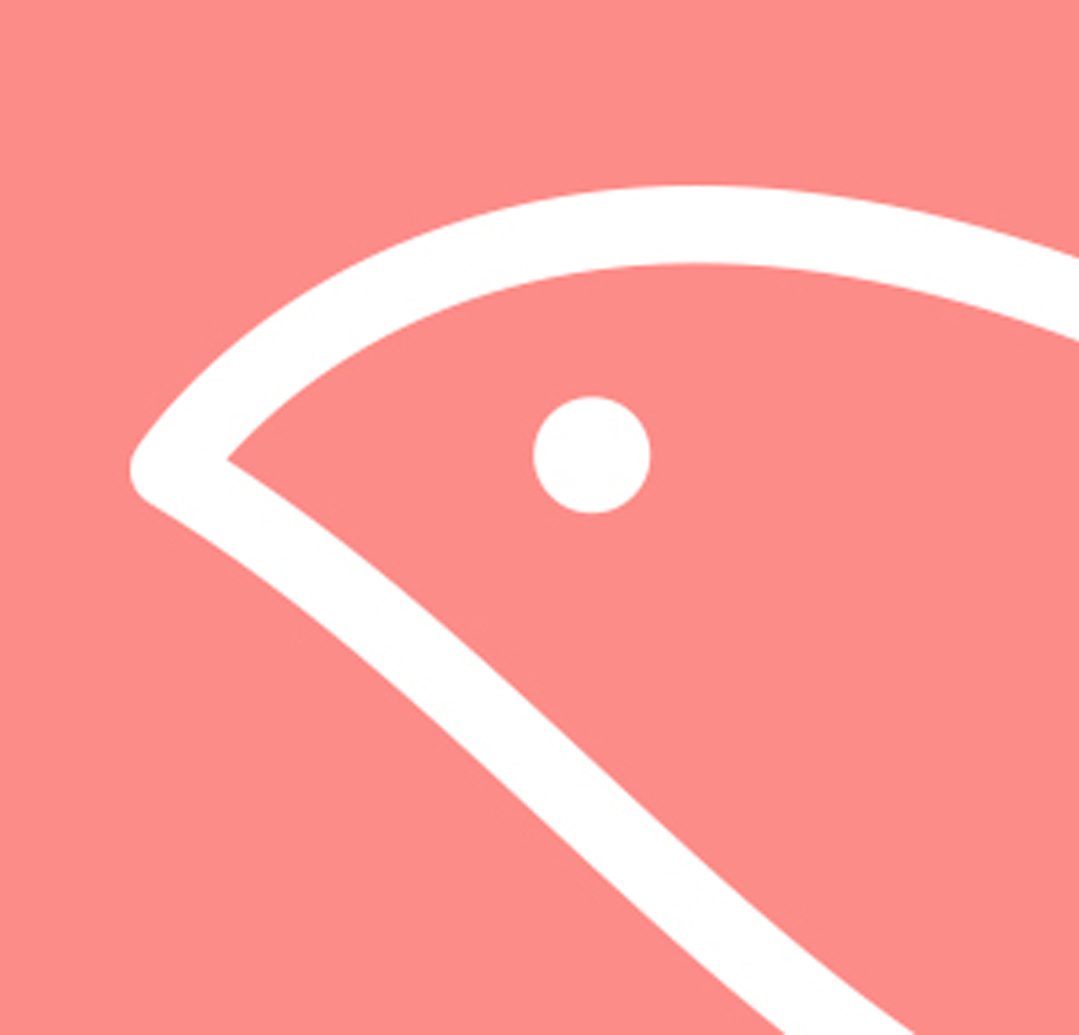 Buzz Trip Kamakura is an information site about Kamakura based on the concept of "spreading the joy and beauty of Kamakura to people in Japan and around the world. It is operated by BEEP Corporation, a web consulting company in Kamakura.
Our goal is to help not only tourists from Japan and abroad, but also all visitors to Kamakura to make their time and experience in Kamakura even more wonderful, and we hope that you will become a fan of Kamakura. We hope to make Kamakura a favorite among all visitors to Japan.
For more information about BEEP Corporation.