If you are going to eat udon or soba at Kamakura stop by Minemoto
Minemoto – Servicing Kamakura for 95 years
It is recommended to stop by for lunch and dinner when visiting Kamakura. In this article, we will introduce what makes Minemoto so special for the Kamakura community.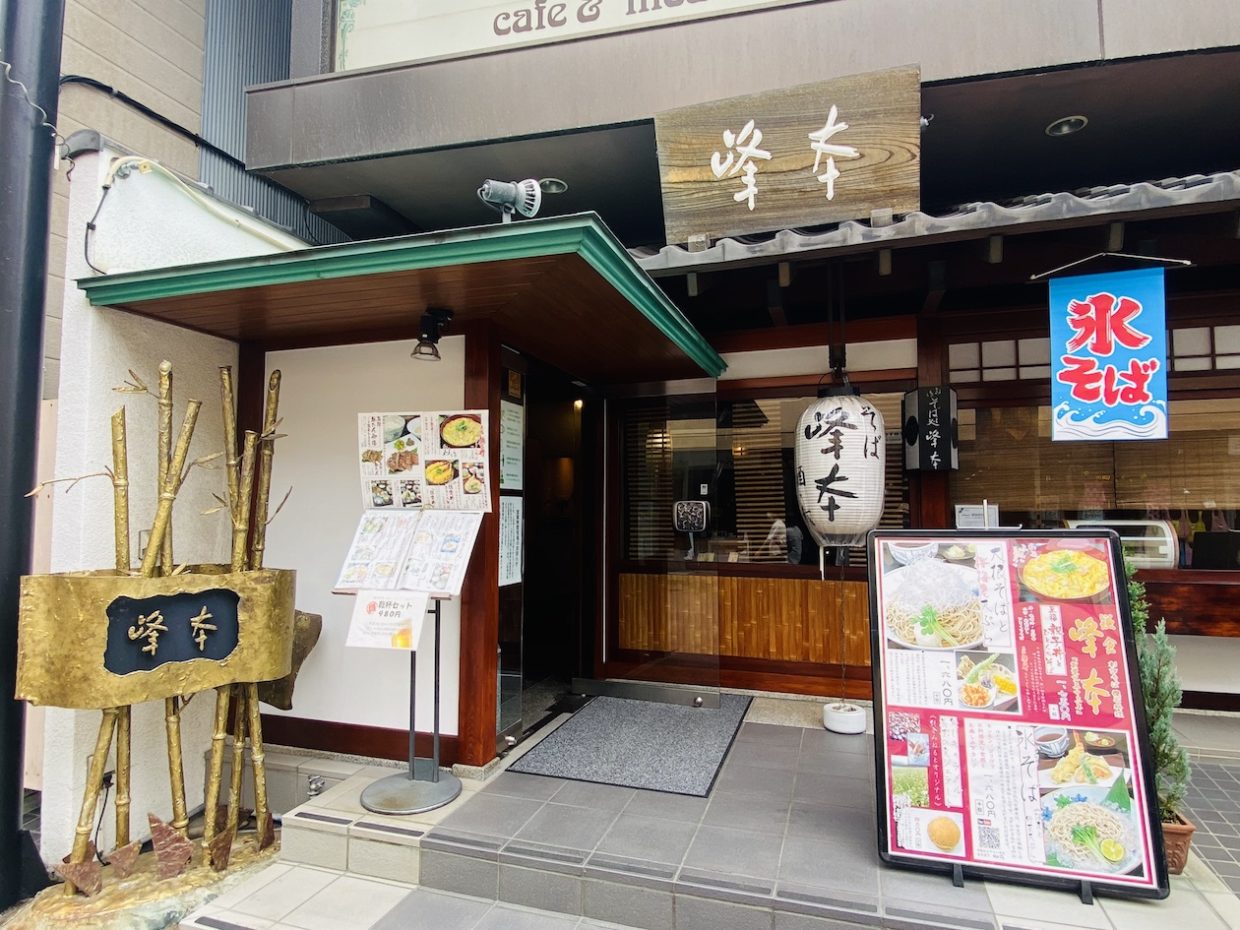 Minemoto has been open for 95 years and is a store known for its homemade soba. The store keeps its tradition and the inside keeps its Kamakura vibe. We recommend coming here for both lunch and dinner.
If you are traveling to Kamakura, please take the opportunity to stop by.
A Set For Special Occasions
At Minemoto, there are family sets for special events such as Omiyamairi, Shichigosan, etc. If you are visiting Kamakura as a family, we recommend spending some family time here.
If you are going to Minemoto then we recommend the "Kamakura" or "Komachi Dori" Store
Within Kamakura City, Minemoto has 3 stores. We recommend visiting either the original store in Kamakura or the one at Komachi-Dori. Especially if you want to enjoy your trip to Kamakura to the fullest, then we recommend the store at Komachi-Dori.
Therefore, our review will be based on our visit to Minemoto, Komachi-Dori store.
Minemoto Komachi Dori Store Is Easily Accessible And Its Speciality Is Their Quiet Private Rooms
It will take 2 minutes to walk from Kamakura East Gate to Minemoto Komachi Dori Store. Located close to the entrance of Komachi-Dori, makes it is a convenient location to visit other Kamakura landmarks or head back to the station after eating dinner. Since the Komachi-Dori store is mainly private room-based, you can enjoy your meal without worrying about other customers.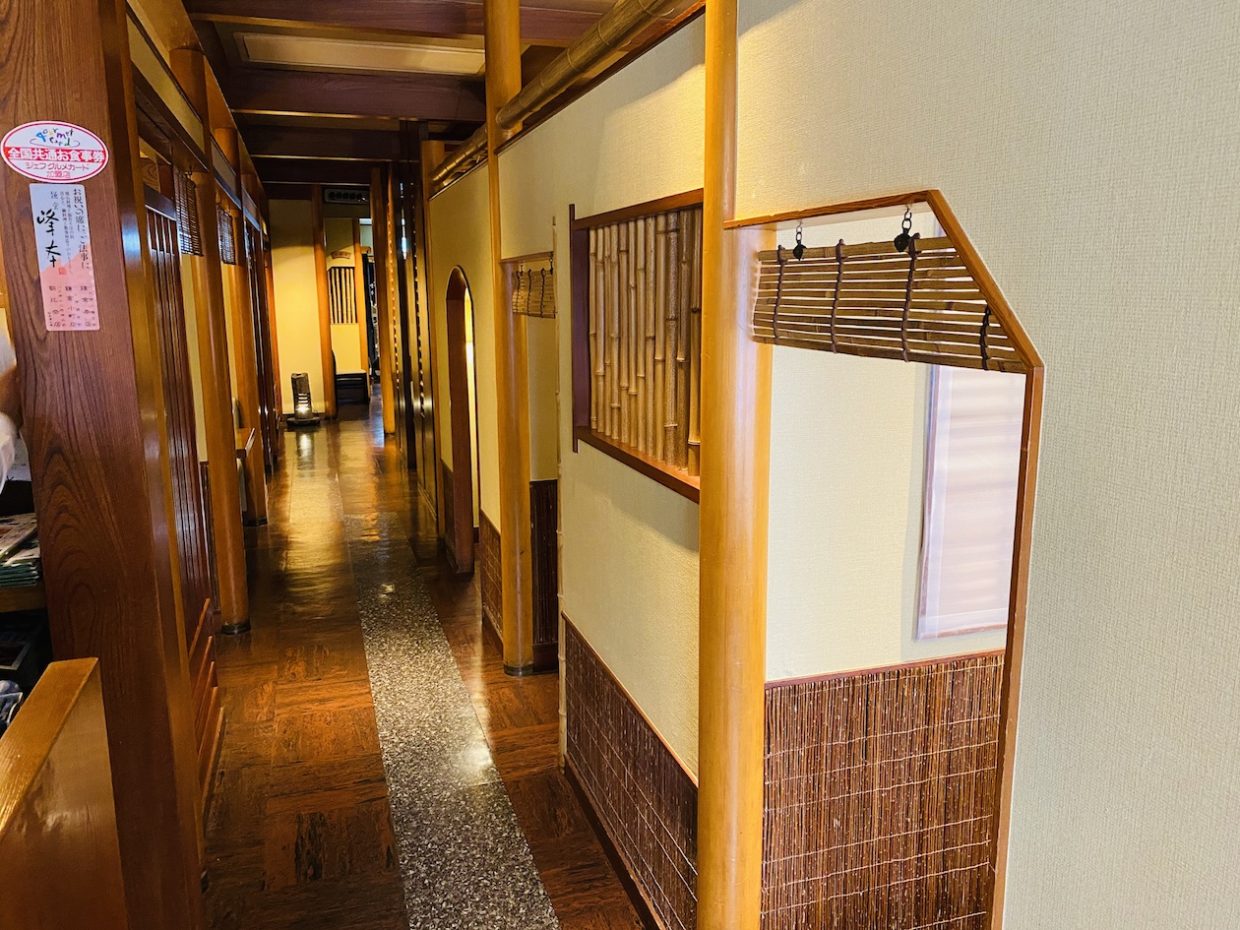 Not only do they have private rooms prepared, but they have hallways prepared in an older style making Minemoto more attractive. Each staff member will guide you politely to your private room.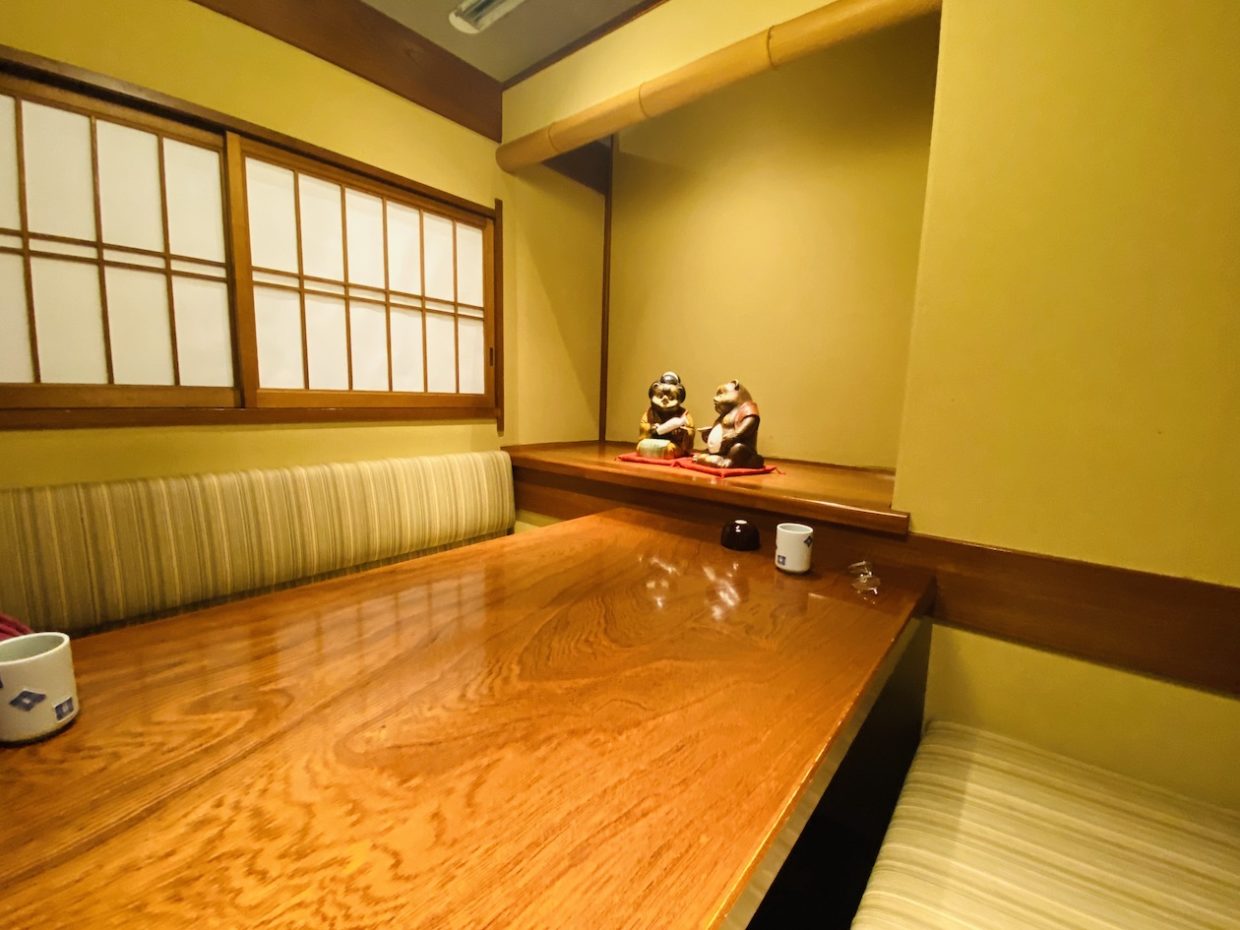 Up to four people can sit comfortably in the private rooms. With the calm atmosphere, you can enjoy your meal.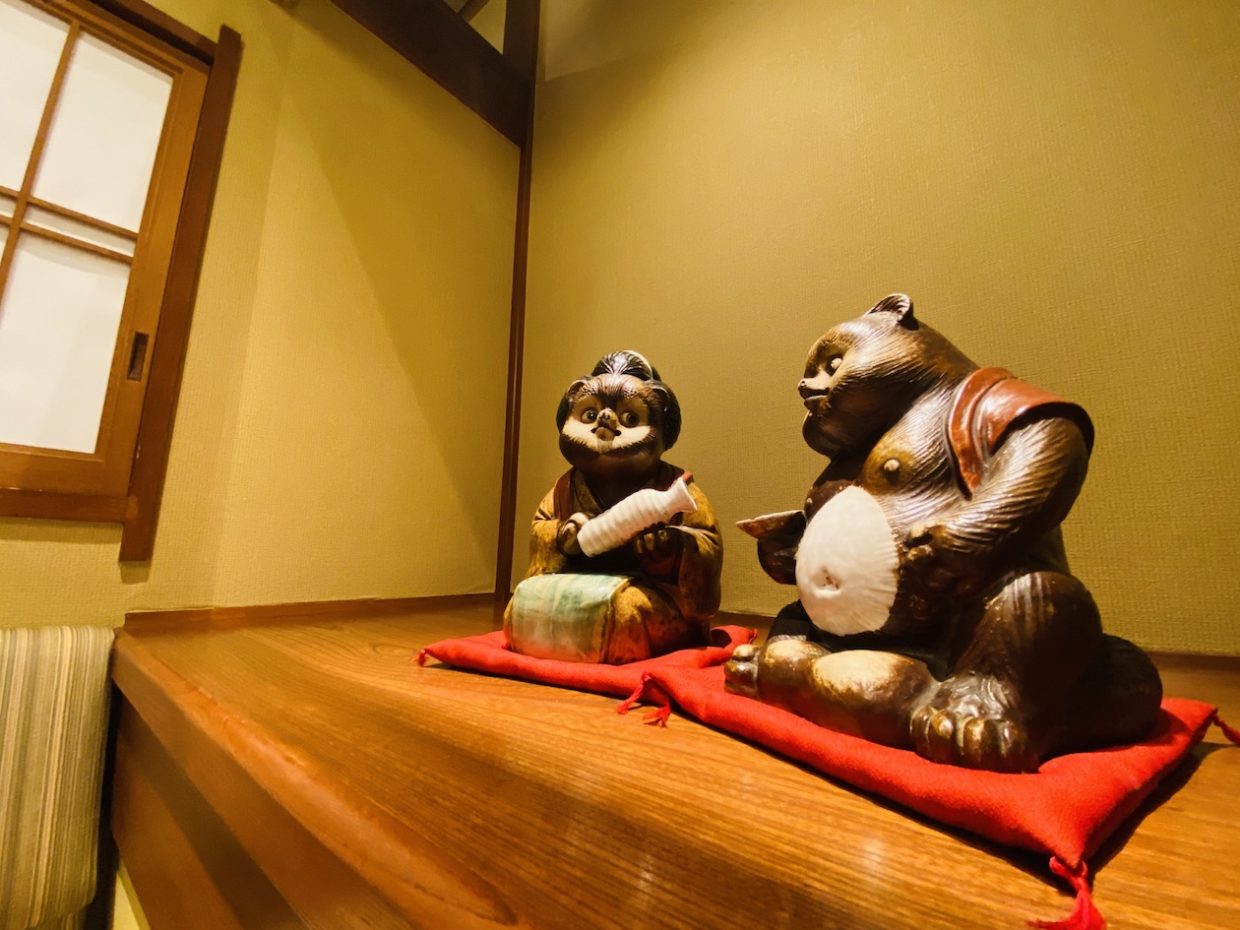 From these decorations, you enjoy the Japanese cultural feeling. With this feeling, you can relax your body until the food is brought up.
Minemoto's Soba and Udo are a masterpiece! Introducing the different menus!
Here, I (Shunichiro Nobe) will introduce the foods you can eat at Minemoto and the ones I ordered.
The Summer Season Recommendation Is Soba
During the humid summer season, the recommendation is soba. Below is an image of the order I had, "Tenseiro". The soba has a strong kick in it and comes with a variety of tempura. The size of the meal is perfect regardless of gender.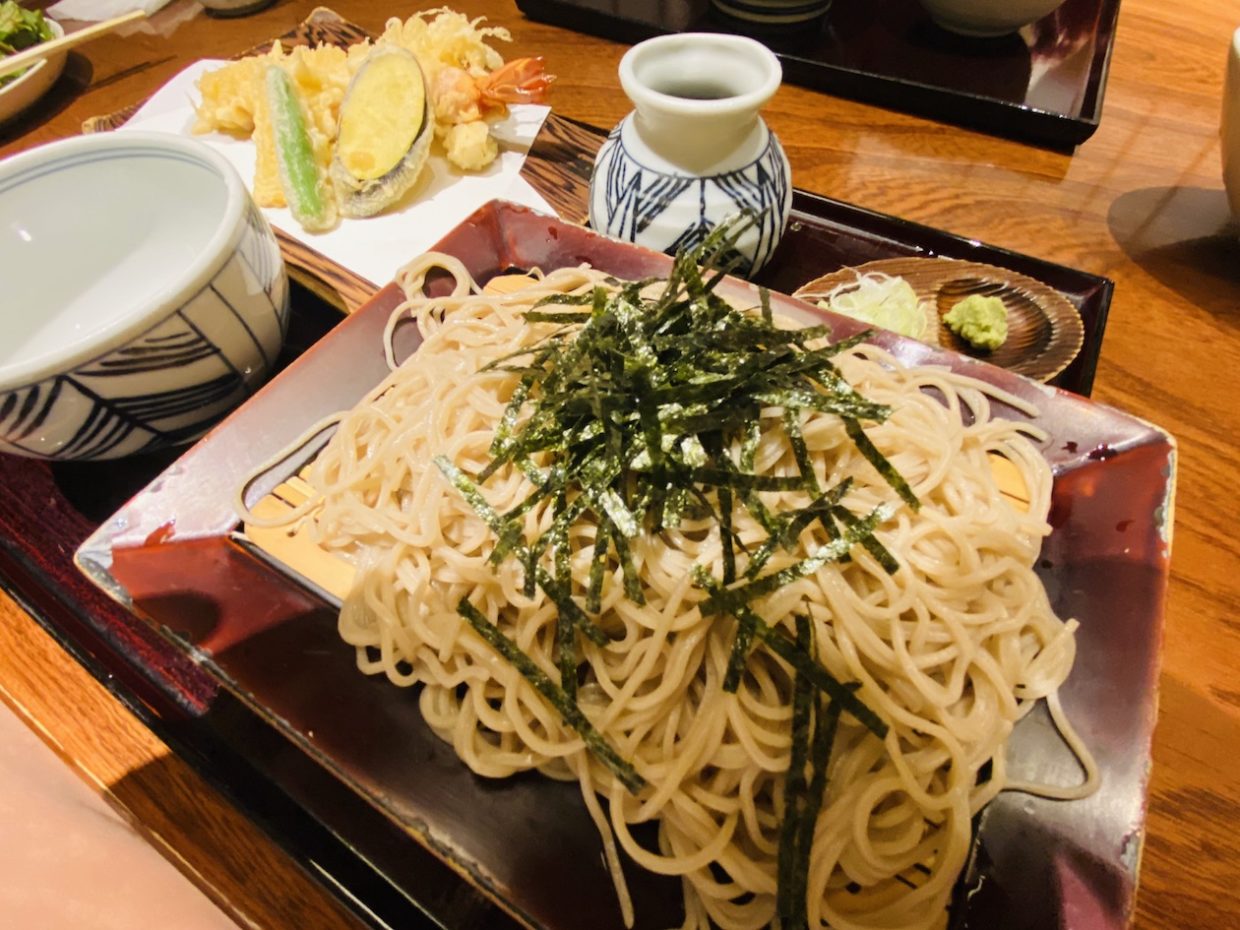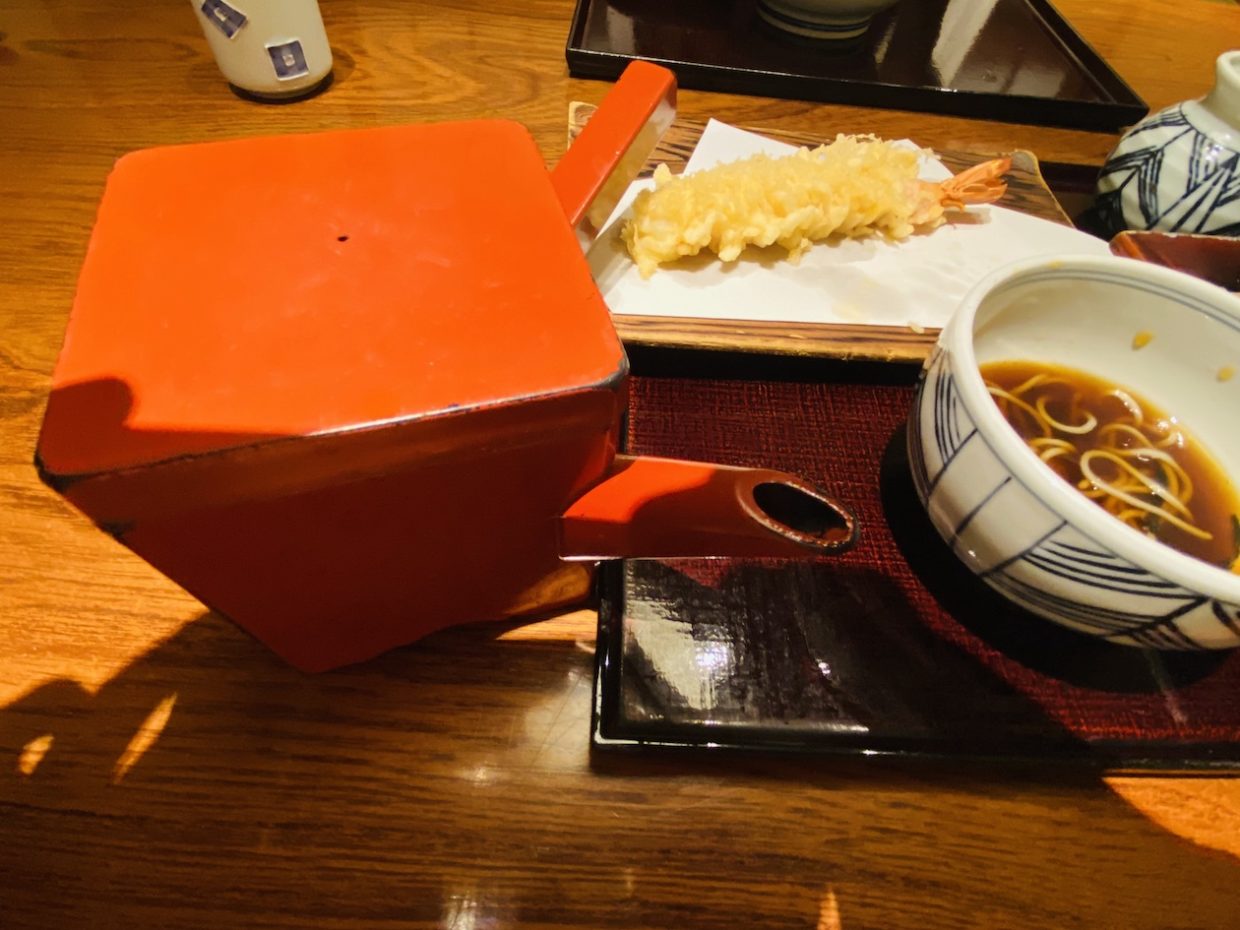 During the second half, you can have some Soba Yu, a soup made out of the water used to boil the soba noodles. Back in the day this was used to help the stomach and was passed on from generation to generation. You can drink the Soba Yu alone or you can mix it with the soba soup base. The staff will bring the Soba Yu with impeccable timing and their services are great.
The Winter Season Recommendation is Udon
You can also order udon at Minemoto. The deliciousness of the udon will warm the frozen winter body. With the different udon options, why not warm your body by having some of it.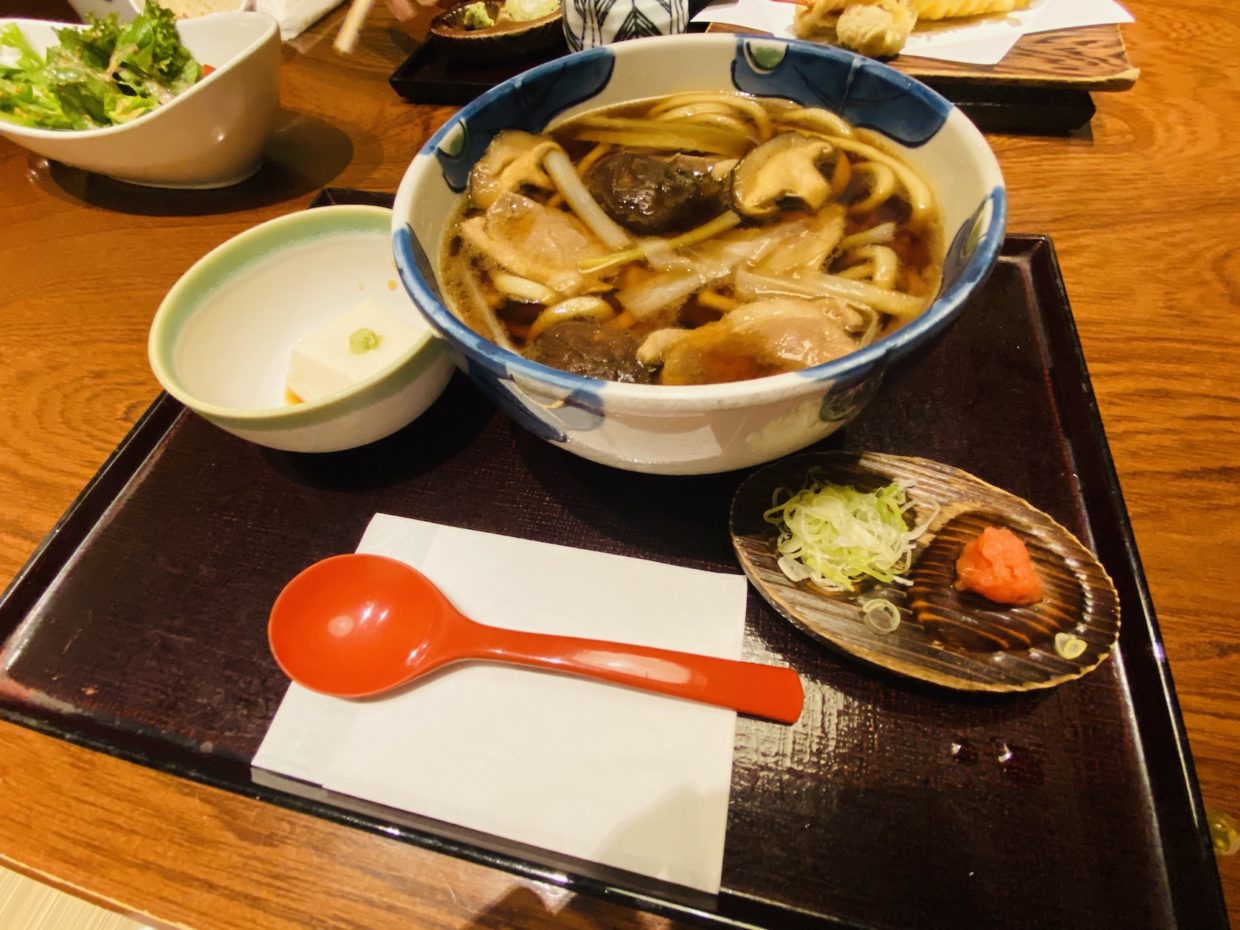 Veggies That Come With A Kick. Salads Are A Masterpiece Too
If you are at Minemoto, please try ordering the salad. The vegetables used are from Gunma Prefecture and they each come with a strong flavor. Furthermore, the dressing is a must as it complements the salad.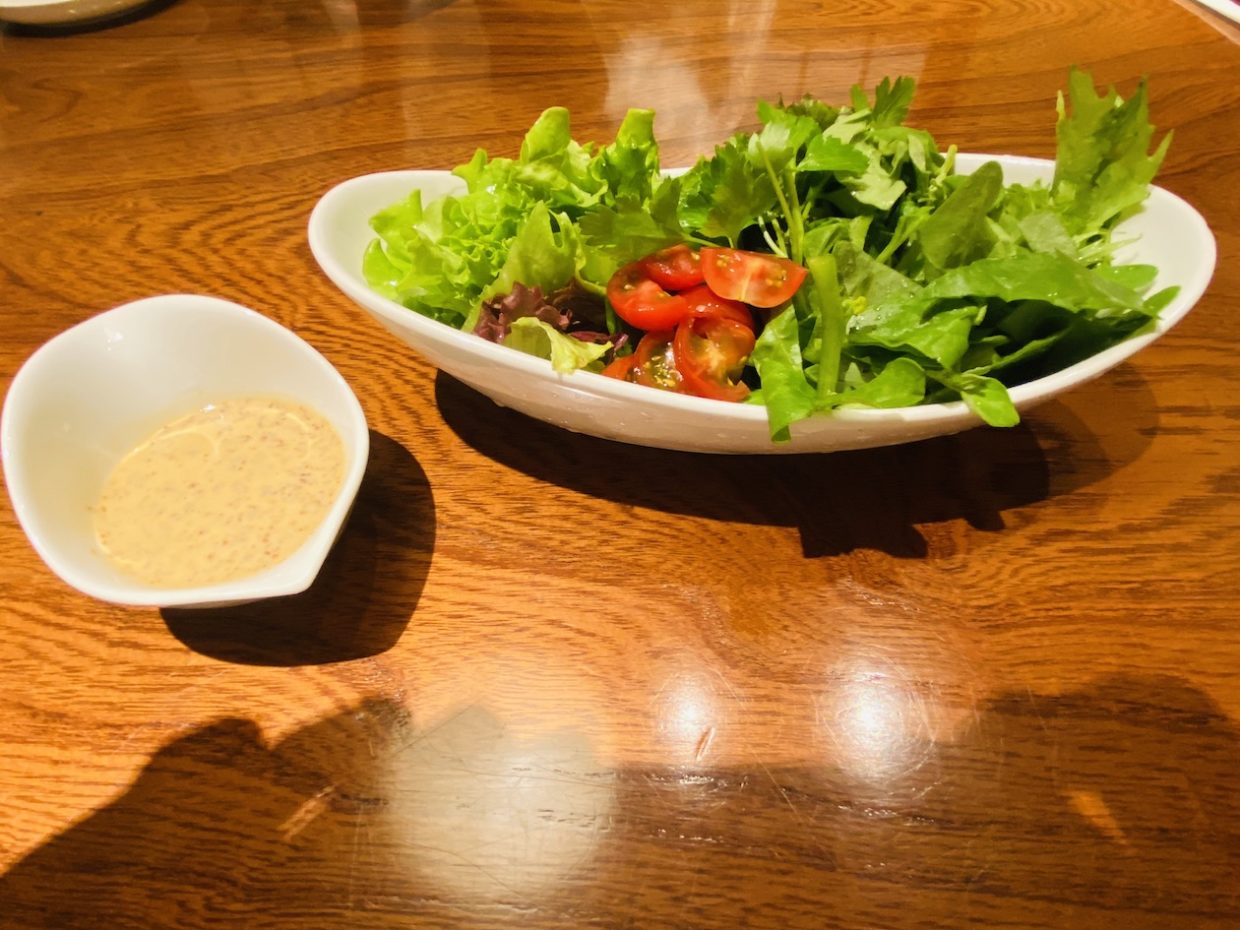 Introducing The Menu Selection At Minemoto Komachi Dori
From here, I will show the Minemoto Komachi-Dori store's menu.
Please use this as a reference before your visit.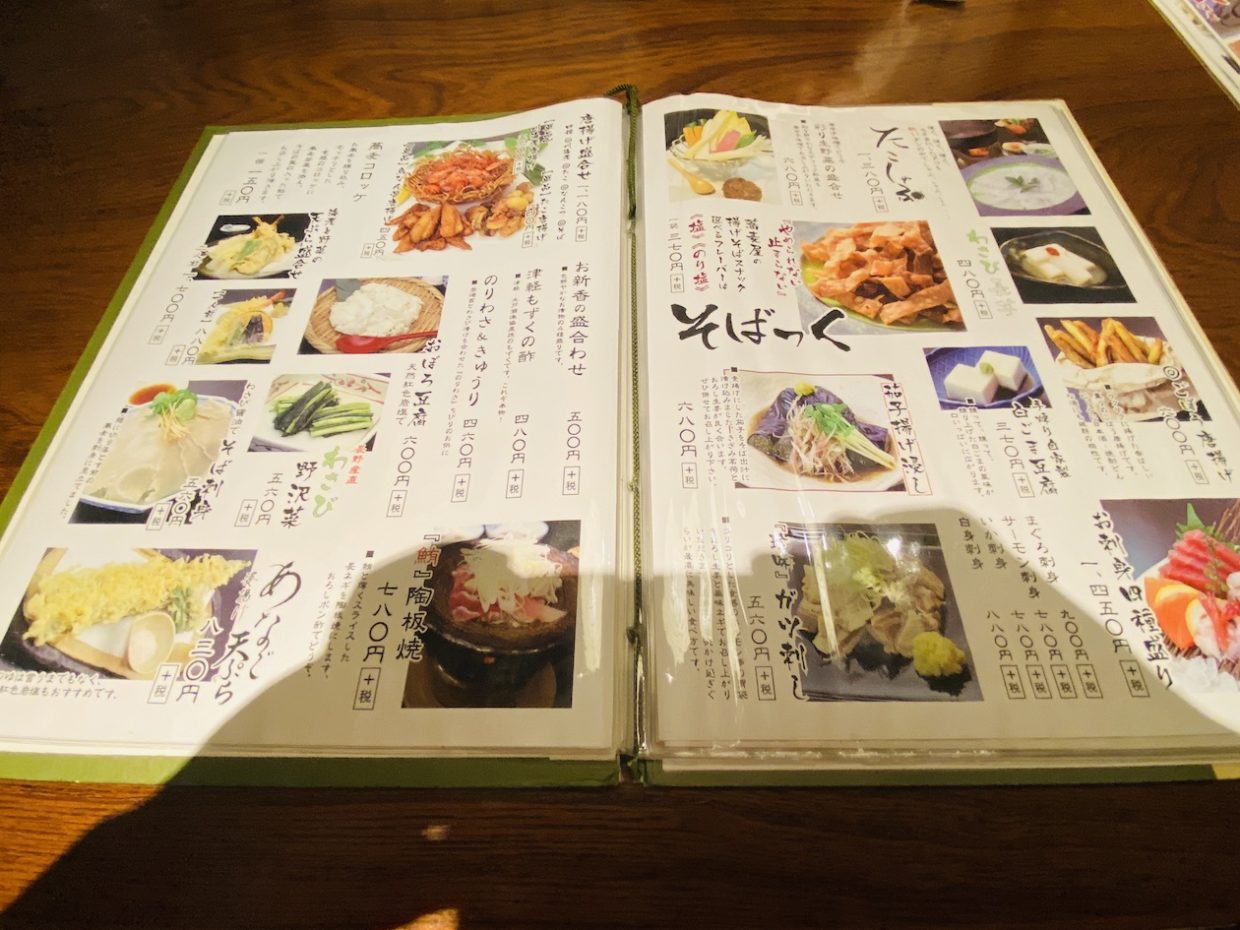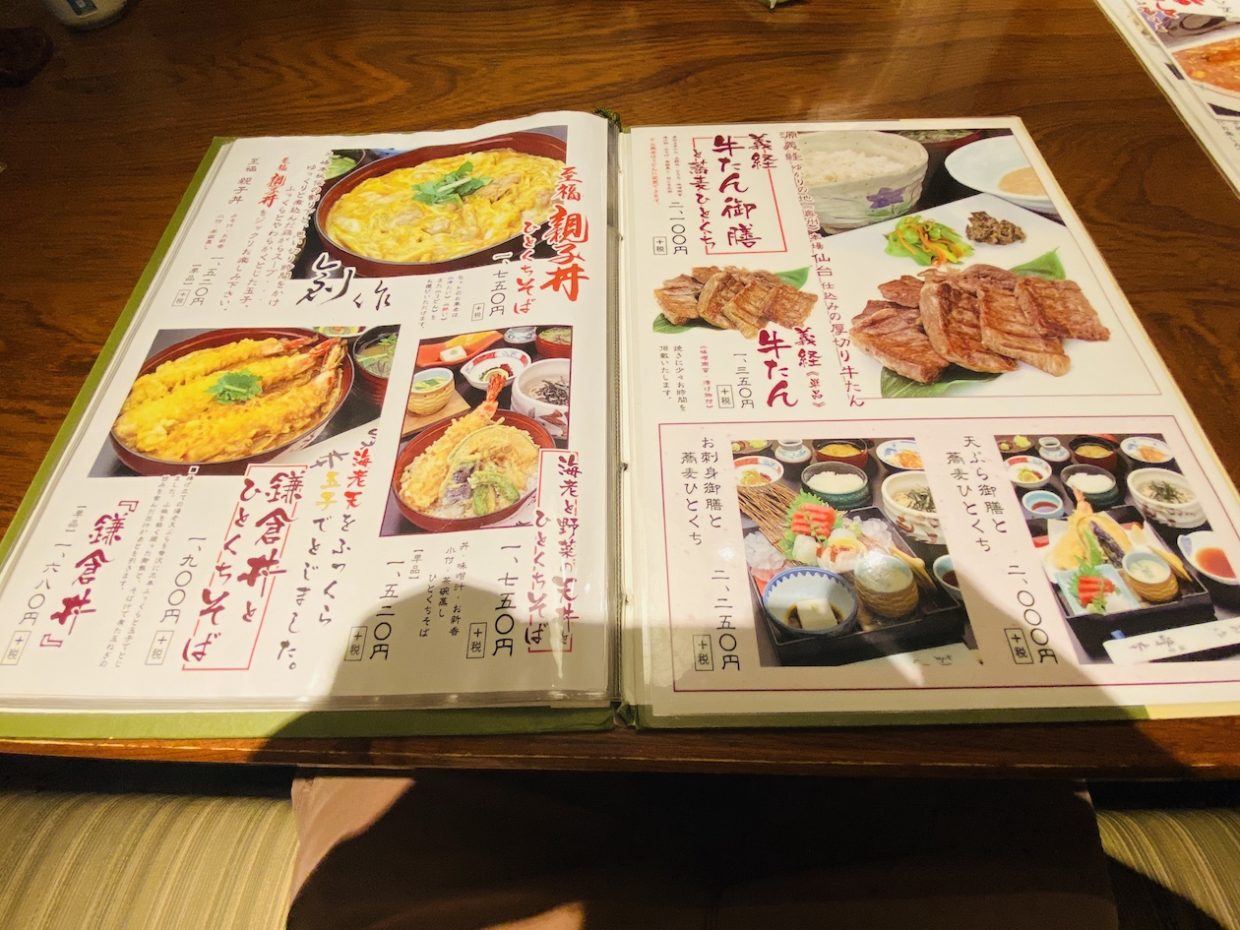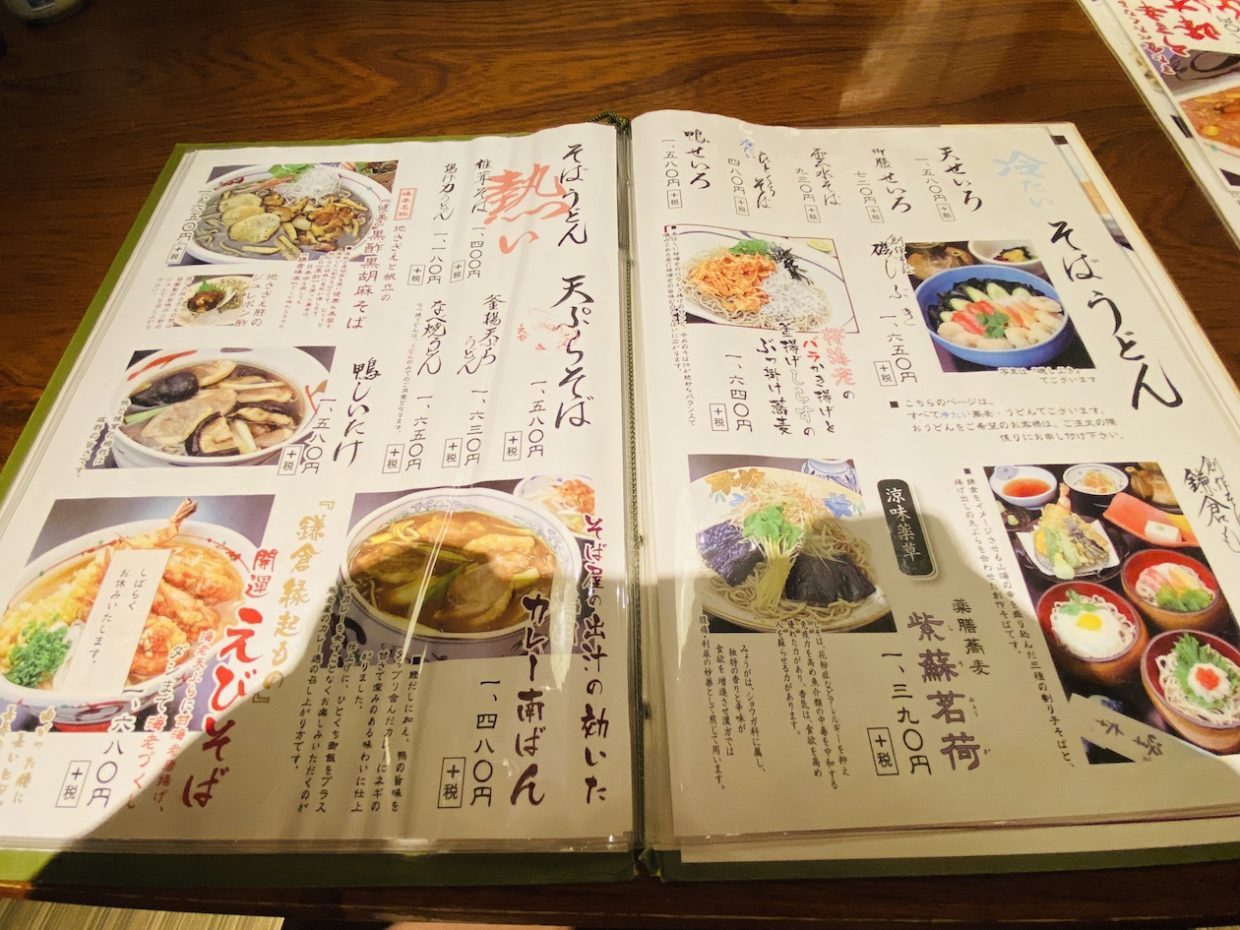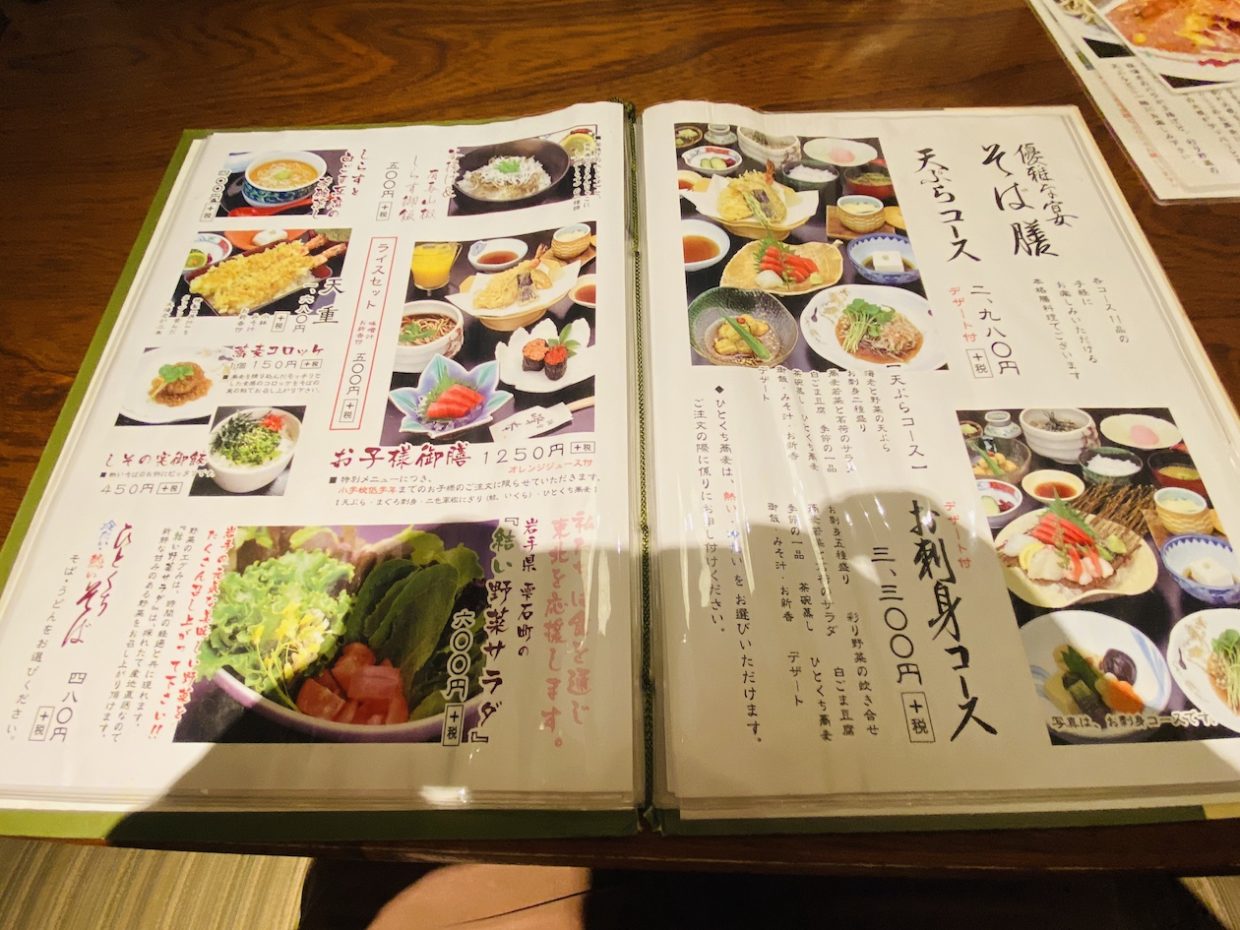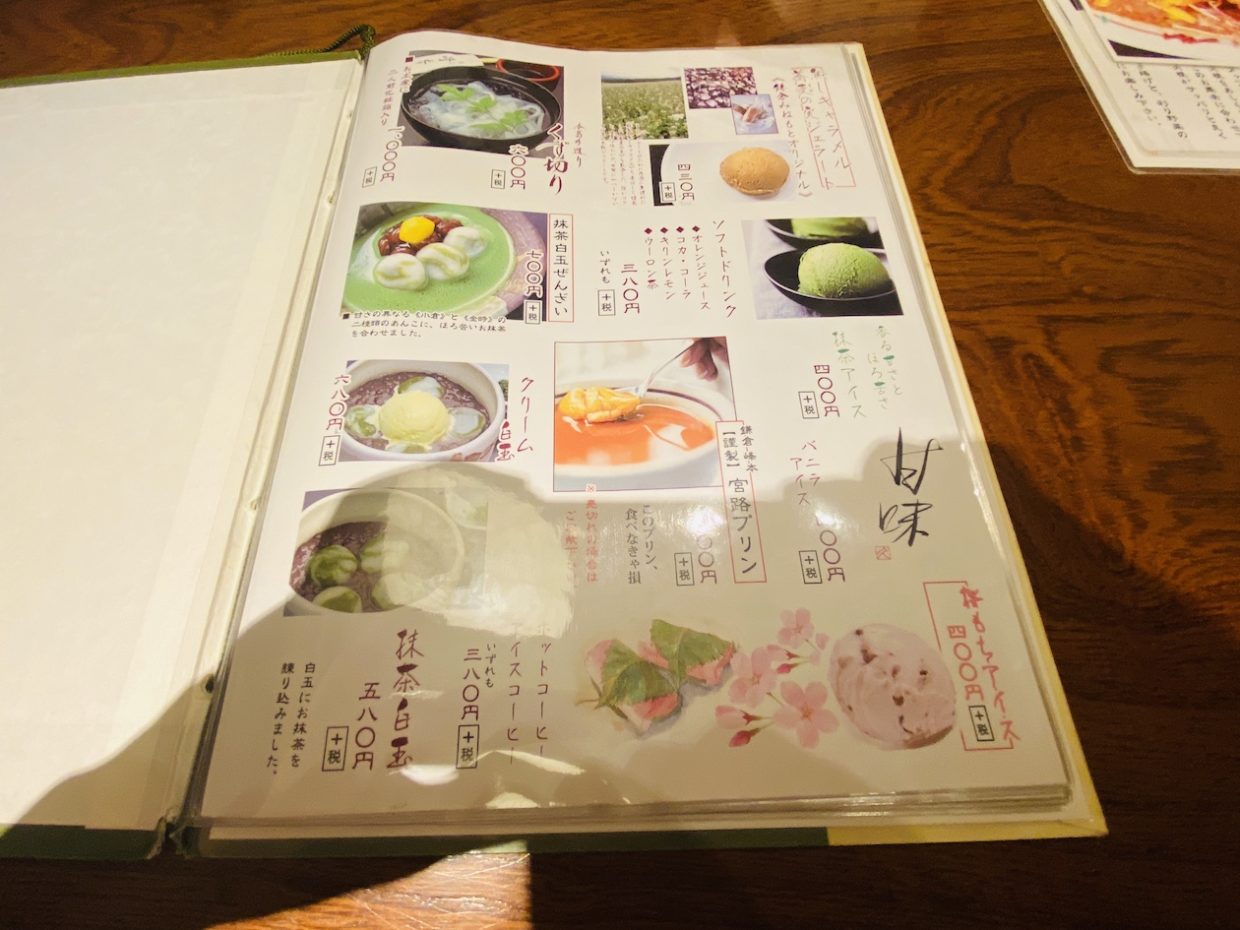 There is also a great dessert selection.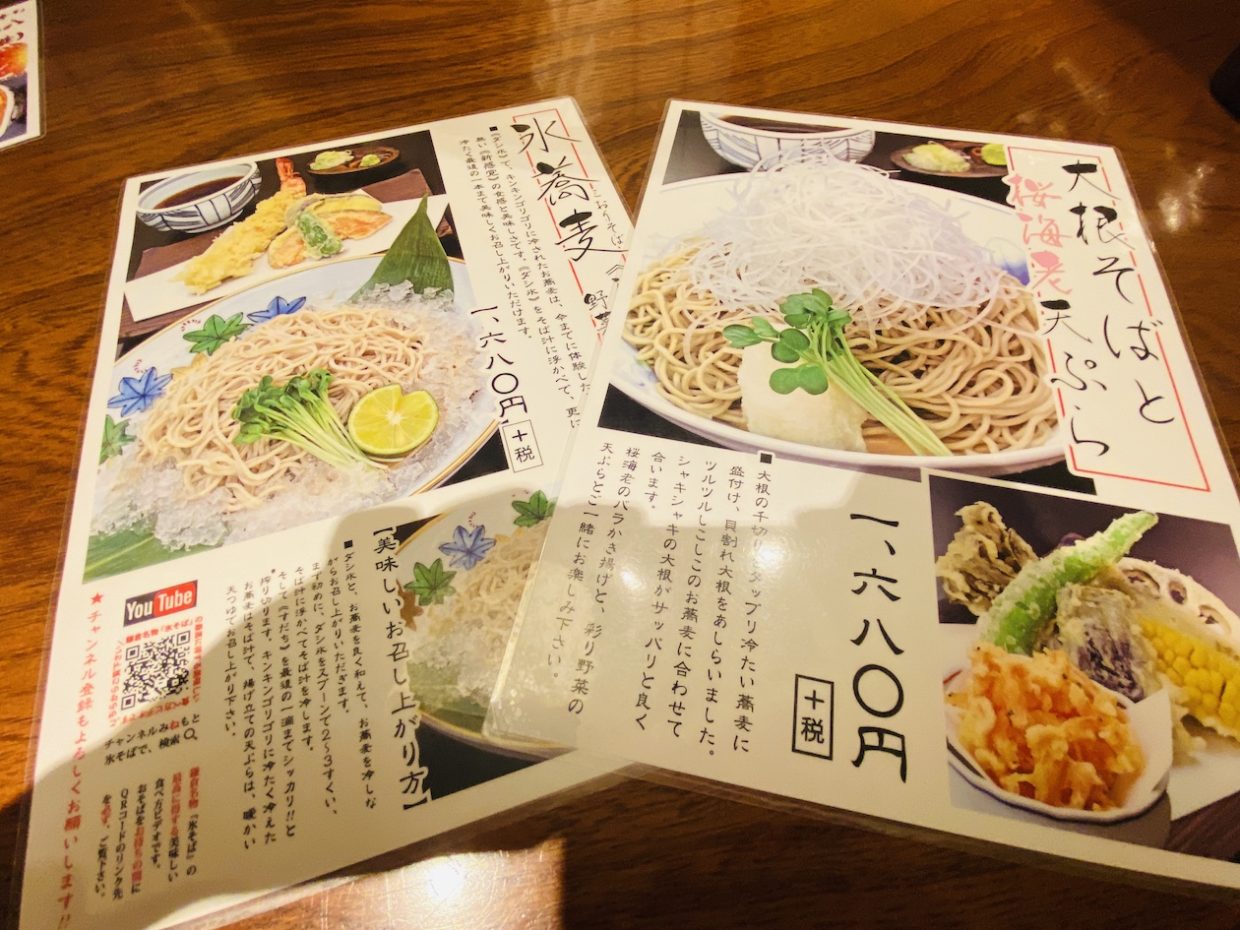 Additionally, Minemoto also has seasonal menus. While the 95-year-old traditional menu options are delicious, why not enjoy the seasons through food.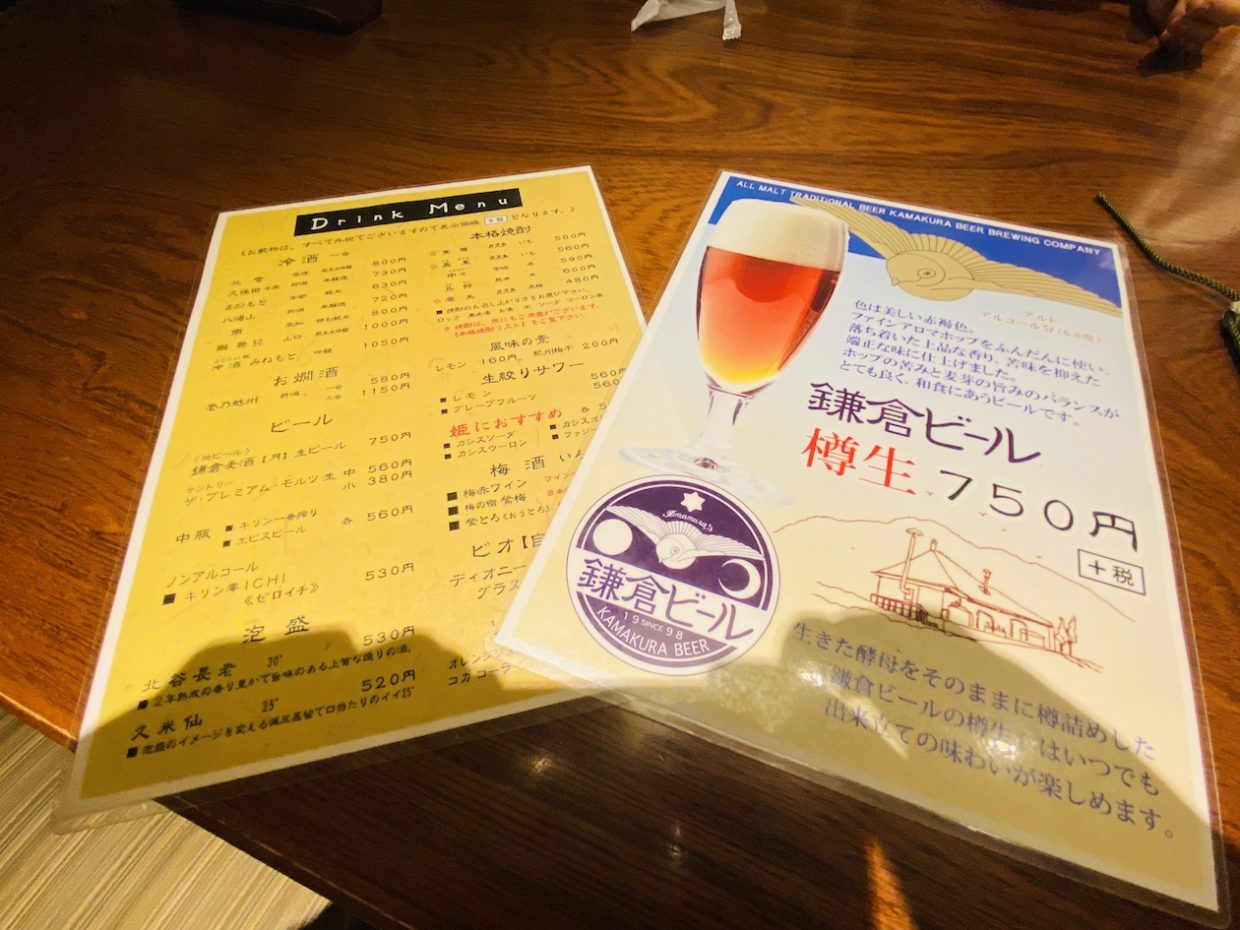 More importantly, you can enjoy various alcoholic drinks at Minemoto. With a great appetizer menu, the store is a recommendation for people who enjoy alcohol.
Great Omiyage (Souvenir) Selection
At Minemoto, you can also purchase soba, kusugiri, yuzu shichimi, and sake as a souvenir. Why not purchase it as a reminder for your trip to Kamakura.
If interested, the souvenirs are purchasable by the cash register located downstairs.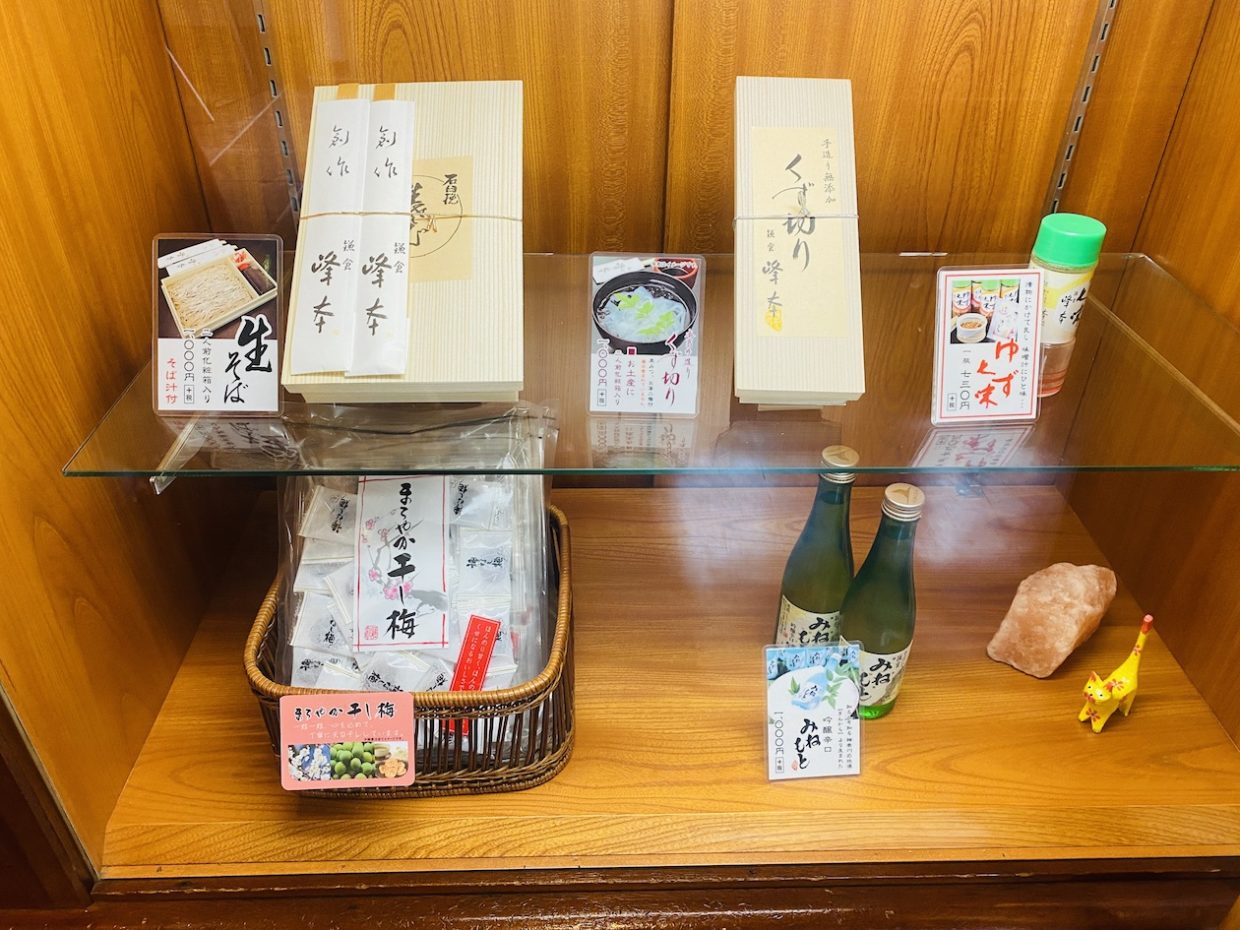 Komachi-Dori Store Takes Reservation. But There Is No Parking
Since you can make reservations at Minemoto, why not make one if you want to make the most of your time during your trip to Kamakura. However, since there is no parking lot, we recommend looking it up before your visit.
Directions and Hours of Operation
The Komachi-Dori Store for Minemoto is located within a 2-minute walk from Kamakura Station East. After passing through the gate of Komachi-Dori, you should be able to see the lamps of Minemoto on your left side. With it being conveniently located, it makes it easier to plan your trip. The hours of operations are from 11:00 to 21:00 and are open every day.
When Having Lunch Or Dinner During Your Kamakura Trip
When visiting Kamakura, I bet many people want to try many of its delicious foods. However, with many choices within Kamakura alone, some are confused on where to get the true Kamakura "experience". For those who are confused, I truly recommend visiting Minemoto's Komachi-Dori store.
Inside the store, you can feel the good old vibe of Kamakura, and with great foods, you are bound to be able to relax. Additionally, with easy access from the stations or tourist landmarks, the location makes it easier to plan.
Please, if you are visiting Kamakura, why not take the time to stop by here.
Minemoto Komachi-Dori Store
writer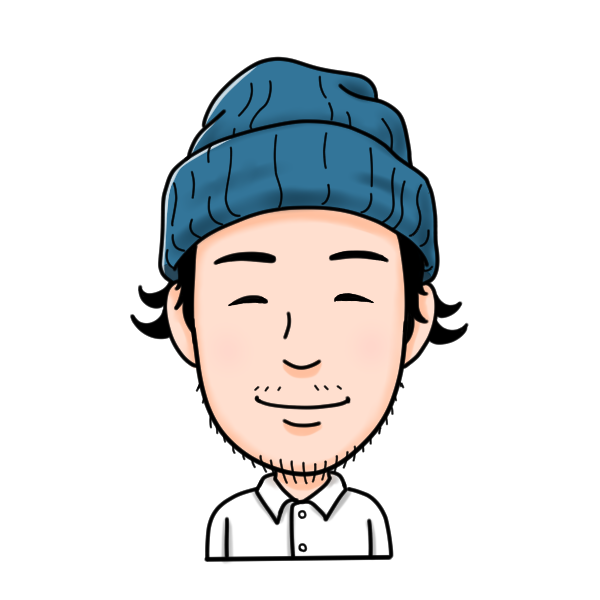 A Kamakura-based freelancer. Love everything about Kamakura such as the sea, the mountains, the city, and the people. Spending more than 360 days in Kamakura in a year. While walking aimlessly around Kamakura's city, I enjoy looking for little-known spots and hidden shops. The articles posted on this site include my personal views and opinions as a Kamakura resident. For anyone who wants to enjoy their stay in Kamakura, reading this website's articles (not only my articles!) will help you. If you want to know more about Kamakura, please feel free to visit my Twitter and blog!